MOSCOW (Sputnik) — Earlier in the day, it was reported that Russian President Vladimir Putin had ordered to halt a bilateral PMDA with the United States because of Washington's hostile actions.
"This Russia's step is not aimed at another round of confrontation with the United States. This is just one more opportunity to draw attention of the international community to the fact that Washington does not fulfill its obligations, including in the sphere of nuclear potential reduction," Viktor Ozerov told RIA Novosti.
At the same time, Sergei Zhigarev, the first deputy chairman of the Russian State Duma Defense Committee, considers that Moscow's decision to halt the Russia-US PMDA has been driven by Washington's efforts to deploy the US anti-missile system in Europe.
"I think that it is, first of all, driven by the deployment of the [US] anti-missile system in Europe, because the anti-missile buildup is directly connected with the offensive strategic weapons. Obviously, Russia will be increasing its nuclear potential as long as the US anti-missile system is approaching our borders," Zhigarev told RIA Novosti on Monday adding that Moscow's decision aimed to provide security at the state borders.
According to Zhigarev, the West may sooner or later use its anti-missile shield.
"We have witnessed the examples of such actions starting from Yugoslavia and finishing with Iraq. We will be seeking relevant responses, including the nuclear buildup," the lawmaker added.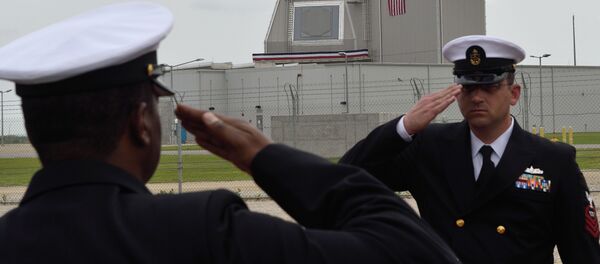 Under the US-Russian PMDA, originally signed in 2000, both parties agreed to dispose of at least 34 metric tons of weapons-grade plutonium, enough to produce 17,000 nuclear bombs. Earlier this year, the United States
activated its Aegis ashore ballistic missile defense system (BMDS) in Romania
and broke ground on another Aegis ashore site in Poland.
Russia has repeatedly expressed concern over the creation of a ballistic missile defense system in Europe, approved in 2010 during a NATO summit in Lisbon. A group of European countries, including Poland, Romania, Spain and Turkey, agreed to deploy elements of the system on their territories.
The United States and NATO continue to claim that the ballistic missile defense system is aimed primarily at countering threats from Iran and North Korea.