"The United States is suspending its participation in bilateral channels with Russia that were established to sustain the Cessation of Hostilities," US State Department spokesperson John Kirby said on Monday.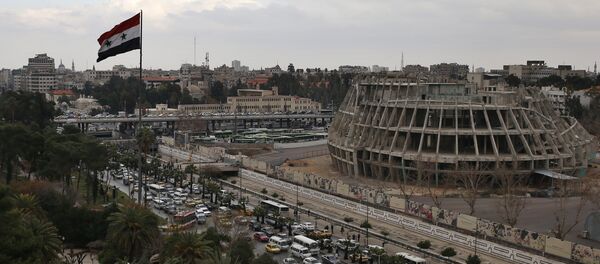 3 October 2016, 08:20 GMT
The US will withdraw personnel who were preparing to establish the Joint Implementation Center (JIC). Kirby added that channels will remain open to address air operations over Syria.
Kirby also blamed the Russian and Syrian governments for the collapse of the ceasefire, though it was a US strike on Syrian government positions that started renewed fighting.
"Unfortunately, Russia failed to live up to its own commitments — including its obligations under international humanitarian law and UNSCR 2254 — and was also either unwilling or unable to ensure Syrian regime adherrence to the arrangements to which Moscow agreed," Kirby's statement said.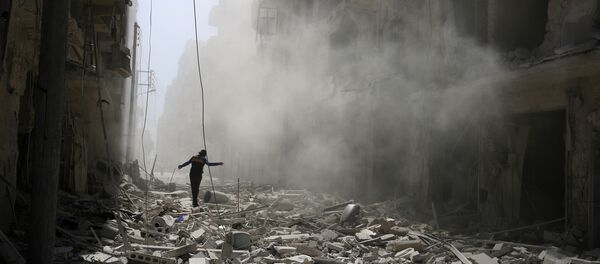 3 October 2016, 11:54 GMT
The White House also weighed in, with spokesman Josh Earnest saying Russia is right to be concerned with the country's extremist elements.
"I think Russia is rightly and justifiably concerned about the growing extremist threat that they face inside of Syria," he told reporters. He added that the Obama administration is looking into alternatives for addressing the Syrian conflict.
"The President and his national security team are always pursuing a range of contingency plans," Earnest said, though he had no additional announcement "about the patch that we will pursue."
On September 9, Russian Foreign Minister Sergei Lavrov and US Secretary of State John Kerry announced a new peace plan to address the conflict in Syria. The ceasefire deal was later shattered by numerous violations, which resulted in intensified fighting between the Syrian government and militants in Aleppo. The Syrian government later announced an end to the ceasefire regime.
Earlier on Monday, Lavrov stressed the importance of upholding the Syrian agreements.
"We are convinced that the strict implementation [of these agreements] could help establish efficient coordination in the fight against terrorism, strengthen the ceasefire regime and expand access to civilian population in need of humanitarian aid."