"The Russian diplomatic mission came under mortar shelling on October 3. One of the mines exploded on the embassy area near its residential department. Fortunately, no one was wounded. The diplomatic mission sustained material damage. Another two mines went off next to the embassy."
The Ministry said the shelling was conducted from the Jobar municipality controlled by al-Nusra Front and Faylaq al-Rahman terrorists.
"We view this shelling of the Russian embassy as a consequence of actions of those who, like the US and its allies, provoke the violent conflict in Syria, flirting with militants and extremists of different sorts."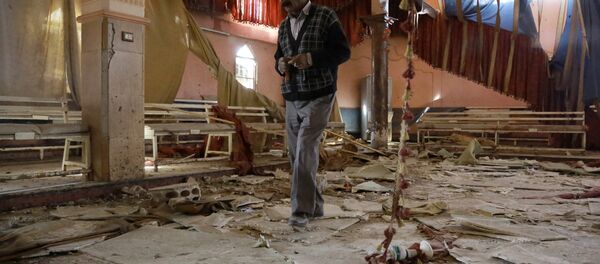 4 October 2016, 09:50 GMT
The
Russian Foreign Ministry
called for a coordinated international counterterrorist approach.
Syria has been mired in civil war since 2011, with government forces loyal to President Bashar Assad fighting a number of opposition factions and extremist groups. The ongoing instability had caused numerous terrorist attacks across the country.