ANKARA (Sputnik) — The possible operation to liberate the Syrian city of Raqqa from the Daesh terrorist group will be held with the involvement of the Turkish Air Force, Defense Minister Fikri Isik said on Tuesday.
"There is no need to draw parallels between the operations in Raqqa and al-Baba [the area of the Shield Euphrates operation in northern Syria]. Raqqa will primarily be an air operation. Turkey is coordinating its actions with the Free Syrian Army," the minister told reporters.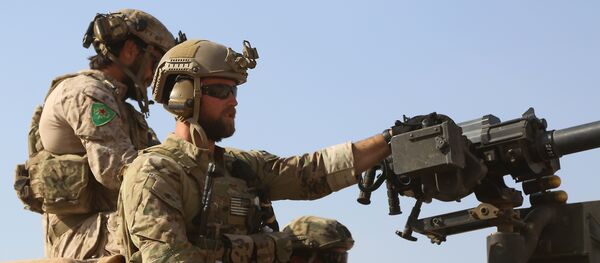 9 September 2016, 07:29 GMT
On August 24, the Euphrates Shield operation was launched by the Turkish army with support of US-led coalition aircraft to clear the Syrian border town of Jarablus and the surrounding area of the Daesh jihadist group, outlawed in Russia and many other countries. Following the move, Syrian Kurds and Damascus accused Ankara of violating Syria's territorial integrity.
At the G20 summit in China, September 4, Turkish President Recep Tayyip Erdogan announced Turkey's intentions to assist in the liberation of Raqqa, on the condition that Kurdish self-defense forces did not participate in the operation.
The city of Raqqa became the capital of Daesh's so-called caliphate in Syria after it was captured by the group in 2014.