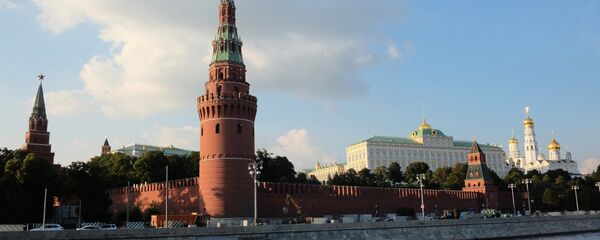 6 October 2016, 10:40 GMT
VLADIVOSTOK (Sputnik)
–
On Monday, Russian President Vladimir Putin ordered the halting of the Plutonium Management and Disposition Agreement over Washington's hostile actions.
Lavrov stressed that although Russia withdrew from the agreement, Moscow said that it "will not use plutonium falling under this agreement for military purposes under any circumstances."
The official added that Moscow noted "a fundamental change in the circumstances regarding the aggressive Russophobia, which now forms the basis of the US policy towards Russia."
"It is not just a rhetorical Russophobia, but aggressive steps which really hurt our national interests, jeopardize our security. These are the approach of NATO and its military infrastructure to our borders, the deployment of the US heavy weapons, NATO aircraft, missile defense, in its European and Asian segment on the perimeter of our borders and the borders of our allies. Obviously, the sanctions is the manifestation of non-friendly, I would say hostile acts," Lavrov told Channel One broadcaster in an interview.