MOSCOW (Sputnik) — According to the INSA survey for the Bild newspaper, CDU lost 0.5 percentage points, while coalition partners in Social Democratic Party (SPD) gained 1 point to reach 22 percent.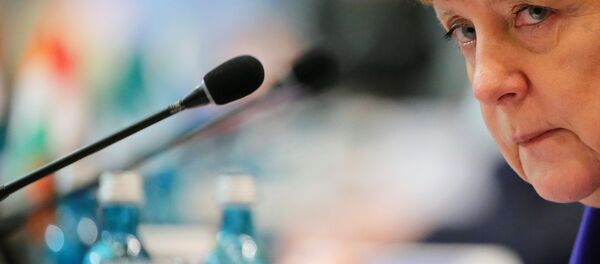 10 October 2016, 17:05 GMT
The right-wing Alternative for Germany party (AfD) remained on the same level of 15 percent, while the support for the Left party rose by 0.5 percentage point, standing at 12 percent.
Germany took in last year more than a million refugees who fled war and poverty in their home countries, many of them from Syria. The influx raised concerns at home and cost Merkel's party votes in the local elections.
Germans will vote in the federal election in 2017.