BEIJING (Sputnik) — The United States' missile system deployment in Europe constitutes a direct threat to Russia, the deputy chief of operations at China's Central Military Commission Join Staff Department said Tuesday.
"By implementing its phased missile defense system deployment plan in Europe, the United States did not provide legal guarantees that it is not directed against Russia. In this case, it is in fact a direct threat to Russia's security," Maj. Gen. Cai Jun said at the Xiangshan Forum.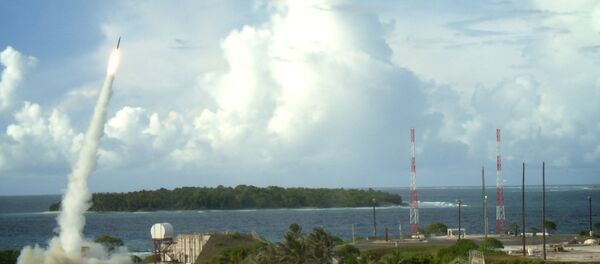 16 August 2016, 17:42 GMT
Russia has repeatedly expressed concern over the creation of a ballistic missile defense system in Europe, approved in 2010 during a NATO summit in Lisbon. A group of European countries, including Poland, Romania, Spain and Turkey, agreed to deploy elements of the system on their territories.
The United States and NATO continue to claim that the ballistic missile defense system is aimed primarily at countering threats from Iran and North Korea.