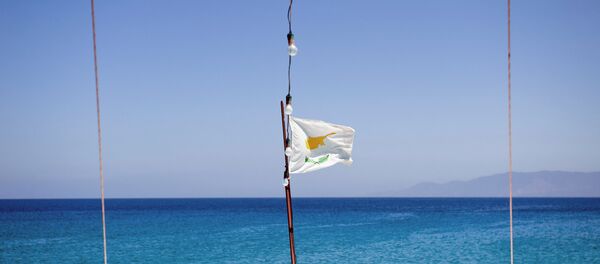 27 September 2016, 16:16 GMT
MOSCOW (Sputnik) — Earlier in the day, leader of the Progressive Party of Working People of Cyprus (AKEL) Andros Kyprianou held talks with Lavrov in Moscow, mostly focused on the issue of lifting anti Russia-sanctions, as well as Moscow-Nicosia bilateral relations.
"We will do everything we can to help reach progress in finding a solution to the problem… We are convinced that this is the case of the two communities [to decide on] how they should coexist," Lavrov said at the meeting with Kyprianou.
The Russian minister reaffirmed commitment to friendship with Cyprus, despite hardship in the relations between Russia and the West.
In turn, Kyprianou thanked the Russian side for its position on the Cypriot settlement. He recalled that the negotiations were in a difficult phase, and Cyprus particularly needed help and support.
Cyprus, part of the European Union since 2004, was divided in 1974 after Turkey invaded the island. The Turkish Republic of Northern Cyprus proclaimed independence almost a decade later, currently recognized only by Turkey. Ankara still keeps troops in the breakaway northern part of the island.
The leaders of the two parts of the island, President of Cyprus Nicos Anastasiades and Turkish Cypriot leader Mustafa Akinci have been involved in the UN-led talks since May 2015 with an aim to settle the issue.