BEIJING (Sputnik) —  Russia is forced to take adequate measures in response to US missile defense plans to maintain strategic balance of forces, the first deputy chief of the General Staff's Main Operational Department, Lt. Gen. Viktor Poznikhir, said Tuesday.
"Russia has to take adequate response measures to ensure that the anti-missile plans of the United States and its allies could not affect the existing balance of power in the strategic arms area. As we understand it, our Chinese partners act in the same way," Poznikhir said.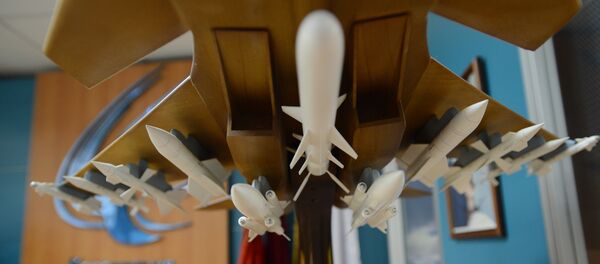 22 August 2016, 12:03 GMT
He added that Russian and Chinese military experts are united in their assessment of the US missile defense plans.
"This year, we have already conducted the first joint Russian-Chinese… command-staff exercises on missile defense," Poznikhir noted at the Xiangshan Forum. "Similar exercises will also take place in 2017."
Russia has repeatedly expressed concern over the creation of the ballistic missile defense system in Europe, approved in 2010 during a NATO summit in Lisbon. A group of European countries, including Poland, Romania, Spain and Turkey, agreed to deploy elements of the system on their territories.
Under NATO's planned missile defense system, radars and interceptors will be placed in several Eastern European NATO states. The shield should be strengthened by naval forces. The United States activated an Aegis Ashore base in Romania in May and is planning to launch a second one in Poland in 2018 as part of the European missile shield.
The United States and NATO continue to claim that the ballistic missile defense system is aimed primarily at countering threats from Iran and North Korea.