MOSCOW (Sputnik) — Turkish Prime Minister Binali Yildirim said on Tuesday he was concerned by US Democratic Party presidential nominee Hillary Clinton's remarks suggesting that she will consider arming Kurds in Syria and Iraq if she wins presidency.
"What does arming Kurdish groups mean? Isn't the US our ally? Clinton's comments have once again proven the correctness of our worries," Yildirim said, as quoted by the Daily Sabah newspaper.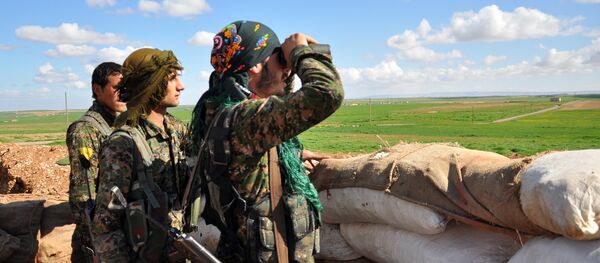 27 September 2016, 14:15 GMT
Tensions between Ankara and the Kurds escalated in July 2015 when a ceasefire between Turkey and the Kurdistan Workers' Party (PKK) collapsed over a series of terrorist attacks, allegedly committed by PKK members. Ankara considers the Democratic Union Party (PYD), and its military wing YPG (People's Protection Units) operating in Syria an affiliate of PKK, which is outlawed in Turkey. At the same time, the PKK denies having any ties to the PYD.
The United States has been providing military assistance to the Kurdish YPG forces, and top Pentagon officials have described the Kurdish forces as capable and successful fighters against the Islamic State terror group, outlawed in many countries around the world, including the United States and Russia.