BEIJING (Sputnik) — He expressed regret over the fact that the agreement, reached with such an immense effort by Russian Foreign Minister Sergey Lavrov and US Secretary of State John Kerry on September 9, was wrecked by Washington.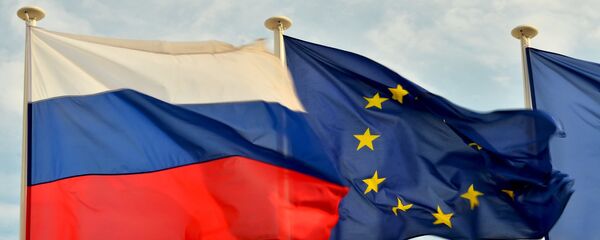 11 October 2016, 02:47 GMT
"Such a move is unfortunate and disappointing. I do not want to believe that Washington determinately abandoned diplomacy and headed for a military solution to the conflict in Syria. Only terrorists win from these destructive actions of Washington. That is why it is important to discard emotions, and again weigh all the pros and cons of the joint struggle against terrorism," Antonov said.
On October 3, US State Department deputy spokesman John Kirby announced that Washington was cutting off participation in bilateral channels with Russia on sustaining a ceasefire agreement in Syria.
Russia Ready for Dialogue With US on Syria Only on Mutual Respect Basis
Russia does not reject dialogue with the United States on Syria, but is ready to build it only on equal basis of mutual respect, Anatoly Antonov stated.
He stressed that Russia would consistently fight against terrorism and prevent escalation of the situation in Syria, despite all allegations.
"We do not reject dialogue with the United States, but we are ready to build it on the basis of equality and mutual respect. We will continue to cooperate with the international community, the United Nations, the Security Council of this organization."
According to the Russian defense official, Moscow did all it could to establish cooperation with Washington on Syria, but has not found the full understanding from the US side.