The force confirmed on Wednesday that the Secret Internet Protocol Router Network (SIPR), which is only accessible to Defense Department personnel, went down.
The Creech Base serves as one of the military's principal centers for global drone operations, and operates the MQ-9 Reaper unmanned aerial vehicle (UAV).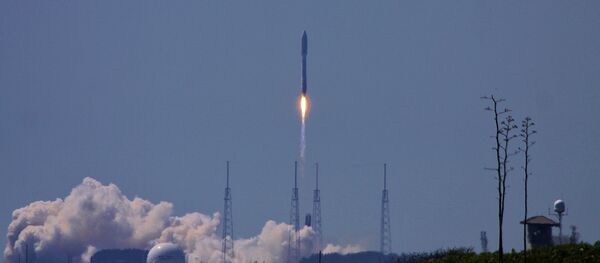 11 October 2016, 19:28 GMT
In an email to Military.com, Air Combat Command spokeswoman Maj. Malinda Singleton said, "As to concern about the Sept. 9th SIPR connectivity issue, the investigation into the issue is ongoing, and for operational security reasons, we typically don't discuss the specific impacts of a network outage," adding that the system is now "back up and running."
A solicitation published on the Federal Business Operations site reads, "On 9 September 2016, the SIPR system currently in operation at Creech AFB failed and critical services were impacted. The services were somewhat restored with the use of multiple less powerful devices. This temporary solution stabilized the services, but will not be able to maintain the demand for very long. If this solution fails, there is currently no other backup system."
Singleton explained that, although SIPRNet has no backup mechanics, "There are various failsafe mechanisms, redundancies and preprogramming that allow our aircraft to retrace flight paths and to communicate with terrestrial, space-based navigation and through air traffic control systems to safely carry out their mission," adding that global operations take place in different locations around the world and that one node can take the helm of another should it become non-responsive.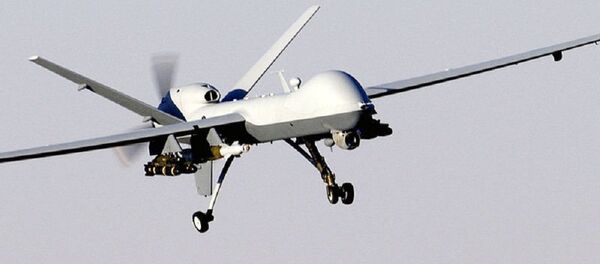 3 October 2016, 22:31 GMT
There have been three recent incidents in which drones have struck unintended targets. These incidents are under investigation but seem unrelated to the system outage.
On September 28, 15 civilians were reportedly killed in Afghanistan by a US drone strike, and more than 20 Somali troops being killed in the east African country on the same day.
In response to the Afghanistan incident, US officials said, "We take every possible measure to avoid civilian casualties in these operations, and will continue to work with Afghan authorities to determine if there is cause for additional investigation."
In a US-led strike on September 17, 62 Syrian soldiers were killed with 100 wounded. The targets, located in Syria, south of Dayr az Zarw, were mistaken for Daesh extremists.
US Central Command, as quoted by The Guardian, said, "The coalition airstrike was halted immediately when coalition officials were informed by Russian officials that it was possible the personnel and vehicles targeted were part of the Syrian military. Coalition forces would not intentionally strike a known Syrian military unit."