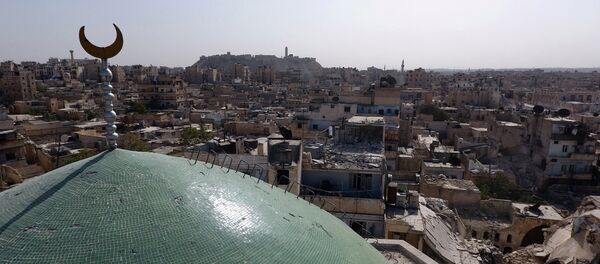 17 October 2016, 21:49 GMT
MOSCOW (Sputnik) — Russia remains committed toward finding political solutions to the conflict in Syria and alleviating the humanitarian crisis in Aleppo, Russian Deputy Foreign Minister Sergey Ryabkov said Tuesday.
"The US and Russia have a special responsibility for what is happening. We demonstrate not only in words but in deeds the interest and commitment to a political solution, to alleviating the humanitarian situation in and around Aleppo," Ryabkov told reporters.
The diplomat stressed Washington's inability to carry out its obligations under agreements with Moscow to ensure safe civilian passage along the designated Castello road.
"We have not seen a more dramatic, radical break between US vows of commitment to a peaceful solution and their actions and behavior in their contacts with clients in Syria," Ryabkov said.