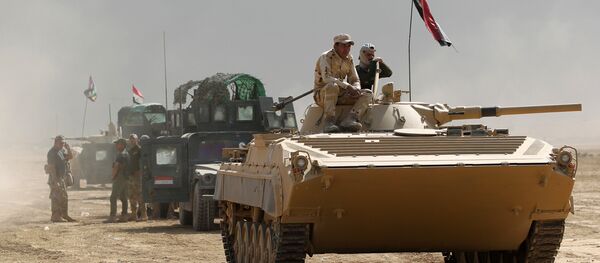 18 October 2016, 10:50 GMT
MOSCOW (Sputnik) — On Monday morning, US-backed Iraqi government forces launched an offensive to drive Daesh from Iraq's second-largest city of Mosul, that has been terrorists' major stronghold in this country. With about 30,000 Iraqi soldiers and 4,000 Kurdish Peshmerga fighters backed by airstrikes carried out by the US-led international coalition this operation has become the biggest in Iraq since the 2003 American-led invasion that toppled Saddam Hussein.
The start of the operation provoked suspicions that its timing was linked with the US ongoing presidential campaign which sees the two candidates — Democrats' nominee Clinton and the Republican candidate Donald Trump — going neck-and-neck in a tight race. On Monday, White House press secretary Josh Earnest rejected these claims, saying that the decision to start the military campaign for Mosul was solely in the hands of Iraqi Prime Minister Haider al-Abadi.
Nevertheless, on Wednesday evening during the final round of debates with Clinton, Trump said that Iraq had launched the mission to help Clinton win the presidential race.
"A successful liberation could add votes to Hillary Clinton, in that the Democrats can be seen as tough on terrorism, so to speak," a research fellow in the US-based Middle East Forum Aymenn Jawad Tamimi told Sputnik.
The expert added though that the Mosul operation, from the perspective of US politics, has more to do with Obama's image rather than securing Clinton's chances.  "If the operation succeeds before Obama leaves office, he can at least be seen as the one who helped quell the Daesh problem," Tamimi said.
Ikbal Duerre, a Kurdish political scientist and Middle East expert, agreed that retaking Mosul would influence the presidential race in the United States.
"It counts it will help in the elections…The United States wants to retake Mosul, and to do it right before the elections, that would be a double success," the expert told Sputnik.
Clinton's Foreign Policy Plans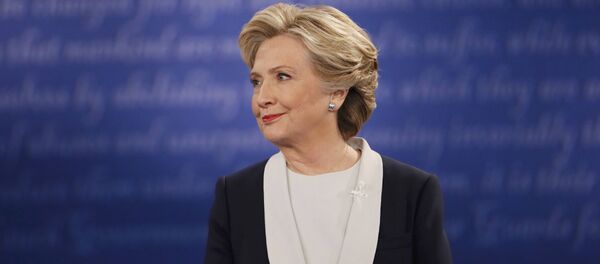 20 October 2016, 02:40 GMT
In the 1990s, then being the first lady, Hillary Clinton supported the US intervention in the former Yugoslavia. Several years later, as a senator, she voted for the war in Iraq in 2003. Being the US secretary of state, Clinton supported the military intervention in Libya in 2011. Many of her current foreign policy advisers are supporters of the use of military force, particularly in Syria.
On Wednesday, Clinton made a clear pledge to pursue a no-fly zone over Syria if elected — a policy decision that Obama has declined to take. During the debates with Trump, including the latest round, Clinton also promised as potential commander-in-chief of the Armed Forces to expand US airstrikes against Daesh and to support ground forces in campaigns to recapture Raqqa in Syria.
Earlier, Clinton has also stated that she would consider arming the Kurds, "our best partners in Syria, as well as Iraq," in an attempt to fight against Daesh.
Trump's Vision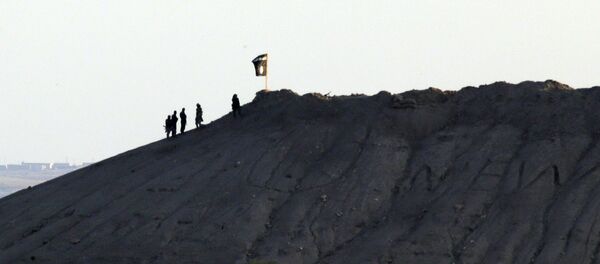 27 September 2016, 02:31 GMT
In the past years, Donald Trump, whose current motto is "America first", opposed the intervention in Iraq in 2003 but supported the one in Afghanistan in 2001, though criticized the duration of the intervention. During his election campaign he repeatedly accused Obama and his Democratic opponent of "founding" Daesh terrorist group by of withdrawing US troops from Iraq too quickly and creating a vacuum that allowed the extremists to thrive.
On Wednesday night, Trump continued to push on his opponent regarding this issue. "Let me tell you, Mosul is so sad. We had Mosul. But when she [Clinton in her role of then-Secretary of State] left, when she took everybody out, we lost Mosul. Now we're fighting again to get Mosul," Trump said.
According to the 2008 Status of Forces Agreement, negotiated by the administration of George W. Bush, all American troops were to leave Iraq by the end of 2011. President Barack Obama and then-Secretary of State Clinton favored keeping some US troops in Iraq beyond that date. Later, Obama ordered the withdrawal to continue as scheduled.
Asked about the Aleppo siege, Trump called it a "humanitarian nightmare" and asserted that people there "are being slaughtered because of bad decisions" which, according to him, to a large extent may be blamed on Clinton. One of those mistakes, according to Trump, was to back rebels while not knowing for sure who they were and not being able to clearly differentiate them from terrorists.
Trump promised to go hard after Daesh if elected president, though he has been vague about the exact steps he plans to take.
"I think Trump would likely reduce US support for rebels through the operations centers in Amman and Turkey, and take more of a backseat and let Russia sort things out," suggested Middle East Forum research fellow Tamimi.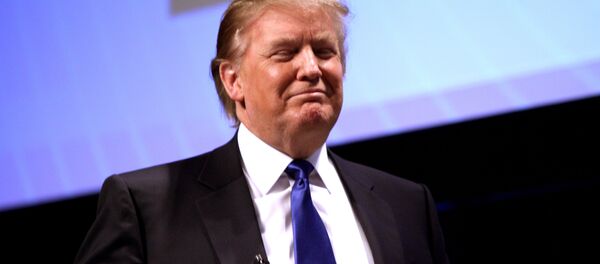 7 September 2016, 00:22 GMT
This month, London-based Chatham House published a paper on how US Middle East policies would look like under Clinton or Trump, where the author — Flynt Leverett, who served in the US government as senior director for Middle East affairs at the National Security Council and as a CIA senior analyst — suggests that while Hillary Clinton is likely to renew the Obama's pursuit of primacy in the Middle East, which will be reflected in a more assertive stance toward Syria, her rival is likely to further question whether regional primacy is in the interest of the United States.
"But it is unclear whether such realist impulses would be matched by policy given the likely presence of hawkish Middle East advisers in a Trump administration, while perceptions that Trump is anti-Muslim could limit cooperation from states in the region," Flynt Leverett asserted.
The expert has stressed that no matter who becomes the next US president, Washington's Middle East policy is likely to become more confrontational than under the Obama rule.