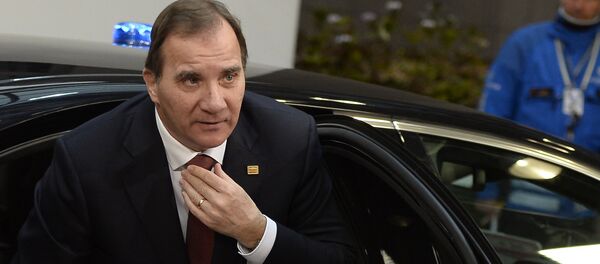 20 October 2016, 15:00 GMT
Löfven, who previously promised to bring up the oil-rich Mid-Eastern dictatorship's human rights record, involving women's rights, the death penalty, even corporal punishment, sensationally compared the situation of Saudi women to that of their Swedish peers, to the dismay of his fellow Swedes, who were expecting a more assertive stance from the leader of the country's first self-proclaimed feminist government.
"It is clear that there are, as in Sweden, barriers for Saudi women," Löfven told the Swedish tabloid newspaper Expressen. "Inadequate elderly care leads to women working part-time even here in Sweden. Both here and there, there are barriers to women's participation [in the labor market]," Löfven said.
According to Löfven, Saudi Arabia (where women constitute only 13 percent of the workforce) was moving in the right direction in the development of women's opportunities in the labor market.
Löfven's pussyfooting is understandable, as Sweden suffered a great setback following last year's diplomatic row with its largest single trade partner in the Middle East. Following a blazing diatribe from Swedish Foreign Minister Margot Wallström, who called Saudi Arabia a "medieval dictatorship" and lashed out against the Saudi oppression of women, the bilateral Swedish-Saudi relations soured dramatically. Wallström's tirades were perceived as 'Islamophobic' in most Muslim countries, whereupon a lucrative military agreement with Riyadh was scrapped. Last weekend's Saudi trip by Löfven, who kept the company of Swedish tycoon Marcus Wallenberg, was aimed at mending fences to breathe new life into the profitable cooperation. Given that, it is completely clear why Löfven's wording was more than sparing and not quite true to life.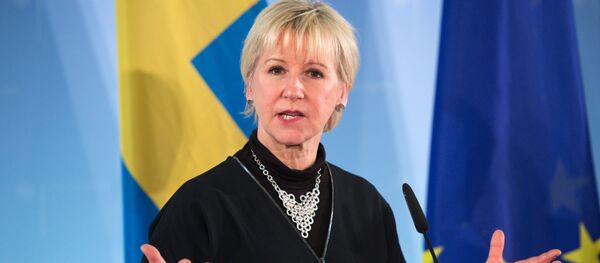 16 August 2016, 09:19 GMT
Sweden is a democracy with a decades-long commitment to the cause of feminism and equality. In October, Sweden was voted as the best country for girls to grow up in, alongside its Nordic brethren Finland and Norway, by the
Save the Children
international organization. Saudi Arabia is an absolute monarchy with a very patriarchal society, where women's rights are considerably limited. Most notoriously, Saudi Arabia is the world's only country, where women are prohibited from driving a car.
In the deeply conservative Islamic kingdom of Saudi Arabia, women are unable to obtain a passport, travel abroad or open a bank account without the consent of either their husband, father or male guardian.
​The dress code for women is governed by a strict interpretation of Islamic law and is enforced to varying degrees across the country. The majority of women, however, wear a long cloak and a head scarf. The dress code even holds for female television presenters, who should wear "modest" clothes that do not "show off their beauty."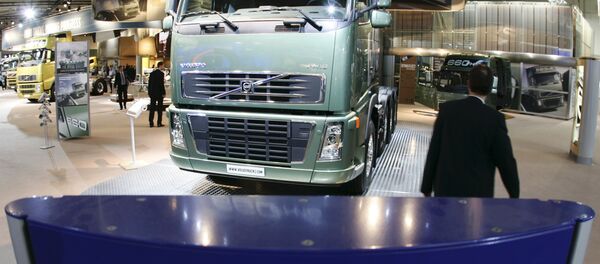 21 October 2016, 10:10 GMT
As women are required to spend "as little time as possible" with unrelated men, public transportation, parks, beaches and amusement parks are segregated in most parts of the country. Additionally, the majority of public buildings have separate entrances for the different sexes. Consequently, women are not allowed to use public swimming pools available to men and can only swim in private ones or female-only gyms and spas.
As one would expect, there are also severe restrictions as regards women's sports. When Saudi Arabia sent its female athletes to the Olympics for the first time in history, hardline clerics spared no effort in denouncing the competitors as "prostitutes."
© AFP 2023 / OLIVIER MORIN
This file photo taken on August 8, 2012 shows (from L) Central Africa Republic's Elisabeth Mandaba, Colombia's Rosibel García and Saudi Arabia's Sarah al-Attar competing in the women's 800m heats at the athletics event of the London 2012 Olympic Games in the capital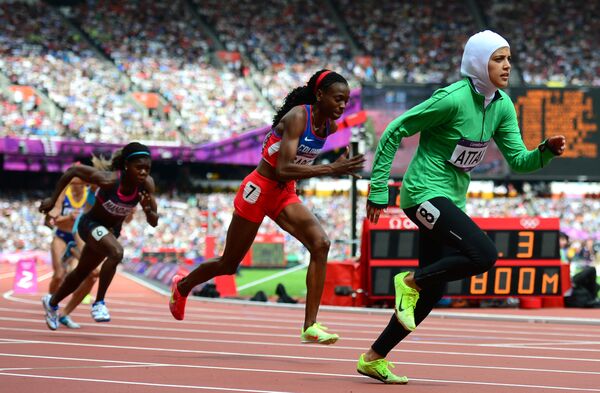 This file photo taken on August 8, 2012 shows (from L) Central Africa Republic's Elisabeth Mandaba, Colombia's Rosibel García and Saudi Arabia's Sarah al-Attar competing in the women's 800m heats at the athletics event of the London 2012 Olympic Games in the capital