US crude prices fell following the leak, amidst fears that it would keep the oil backed up at the hub in Cushing, Oklahoma, where the spill took place. Enterprise claimed the leak posed no threat to the public.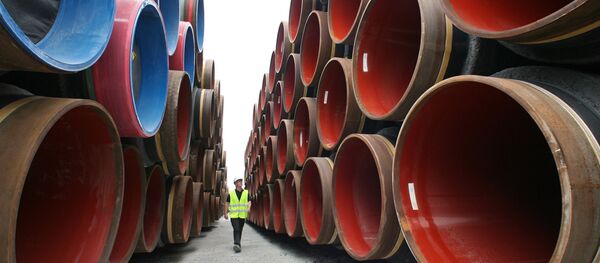 25 October 2016, 15:08 GMT
Director Bob Noltensmeyer told KOCO 5 News that there was, "No threat to the environment or anything, they're taking care of that and they're cleaning up very well." 
Brent crude futures dropped about 1.2 percent, with US crude futures falling 1.3 percent in afternoon trading. EPP said on Monday that it had shut down its 400,000-bpd "legacy line," but did not divulge how much oil had spilled, saying that the full amount would be made public once cleanup efforts are complete.
The Seaway Twin, a 450,000 bpd pipeline shut down as a precaution, was reopened on Monday as well. A retention pond belonging to Enbridge Inc., a Canadian company that is a joint owner of Seaway Crude Pipeline Company with Enterprise, served as a holding pond for most of the spilled oil.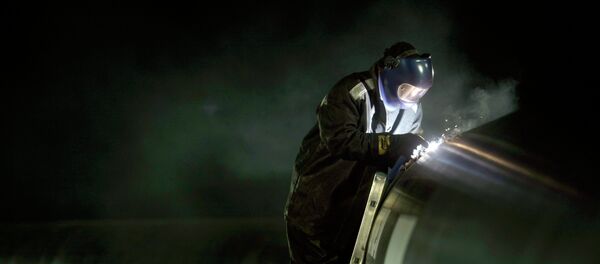 25 October 2016, 07:05 GMT
Officials from the US Department of Transportation Pipeline and Hazardous Materials Safety Administration (PHMSA) were dispatched to furnish relief and assist in corrective measures.
The spill occurs as Native Americans, climate change activists and supporters continue to protest the construction of the Dakota Access Pipeline, a $3.7 billion project that would carry 470,000 barrels of crude daily from North Dakota to Illinois.
The Standing Rock Sioux Tribe has stated that they were not properly consulted about the construction, and that the pipeline would desecrate sacred burial grounds and lands, as well as threaten wildlife and the water supply.