MOSCOW (Sputnik) — After a defense ministerial meeting, Stoltenberg told reporters:
"Earlier this year, Canada, Germany, the United Kingdom and United States each committed to lead a multinational battalion in the eastern part of our alliance…. Many other allies confirmed contributions to this forces today. Albania, Italy, Poland, Slovenia will contribute to the Canadian-led battalion in Latvia. Belgium, Croatia, France, Luxembourg, Netherlands and Norway will join the German-led battalion in Lithuania. Denmark and France will contribute to the UK-led battalion in Estonia. And Romania and United Kingdom will join US-led battalion in Poland."
"In Warsaw we said that we expect to deploy the four battalions in early 2017. I am pleased to confirm that we are on track," he added.
NATO aims to finalize measures on the alliance's enhanced presence in the Black Sea at the defense ministerial meeting that is expected to take place in February 2017, Stoltenberg said.
"A number of nations announced today that they are ready to contribute forces and capabilities both to enhance our presence in the air, at sea and on land [in the Black Sea region]. Many elements are already agreed, but we are working on the full package of measures and we aim at being able to present and to agree and to conclude at our defense ministerial meeting in February," Stoltenberg said.
NATO Ready to Hold NATO-Russia Council at Ambassadorial Level in Near Future
NATO defense ministers have confirmed their readiness to continue dialogue with Russia at the ambassadorial level within the NATO-Russia Council in the near future despite the current tensions between the Alliance and Moscow, Stoltenberg said.
"We are concerned about Russia's behavior. Bur dialogue is even more important when tensions run high. And allies stand ready to hold an ambassadorial meeting of the NATO-Russia Council in the near future," he said.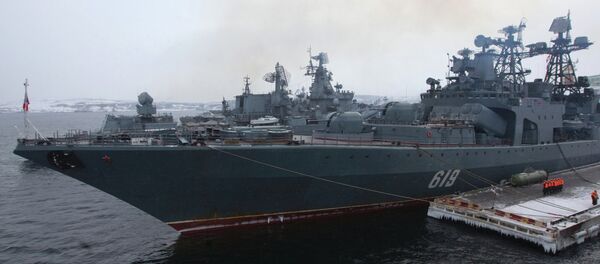 26 October 2016, 17:44 GMT
Earlier in the day, the defense ministers of NATO member states convened for a meeting in Brussels, Belgium to discuss bolstering defense on the bloc's eastern flank, in particular, the planned deployment of four multinational battalions in the Baltic States and Eastern Europe.
The NATO-Russia Council dialogue was effectively suspended after the start of the Ukrainian conflict in 2014. Talks were restarted in 2016 at the level of ambassadors.