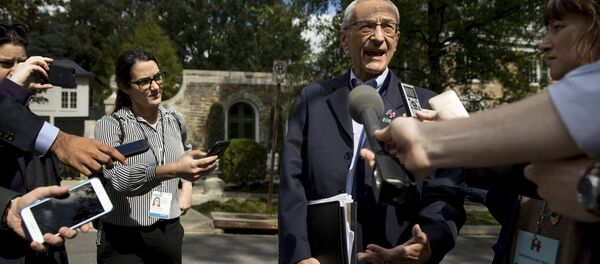 28 October 2016, 14:13 GMT
MOSCOW (Sputnik) — The information was revealed in a new batch of emails of Clinton's campaign chairman John Podesta published by the whistleblowing website.
"Dixon and I want to move forward with a revised script, record it, and have the response spot ready by tonight as planned – only because we do not trust that today's Sanders spot is the last one we may see before the weekend. Those sneaky revolutionaries still have a direct-contrast spot sitting in their quiver somewhere – and we need to be ready if today's milder spot turns out to have been a decoy," Rich wrote in an email addressed to Clinton team on January 28, 2016.
WikiLeaks published the first batch of Podesta's emails on October 8.