On Sunday, Senate Minority Leader Harry Reid wrote a letter accusing Comey of aiding "one political party over another."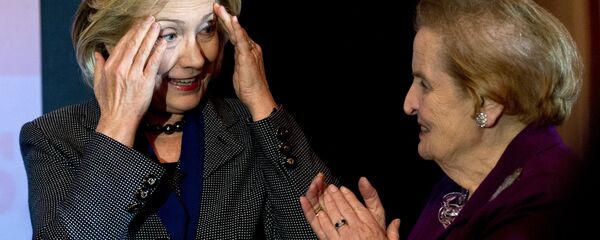 3 September 2016, 18:38 GMT
"I am writing to inform you that my office has determined that these actions may violate the Hatch Act, which bars FBI officials from using their official authority to influence an election," he wrote. "Through your partisan actions, you may have broken the law."
Reid went on to insinuate that the FBI director may be covering up Republican nominee Donald Trump's alleged ties to the Russian government.
"In my communications with you and other top officials in the national security community, it has become clear that you possess explosive information about close ties and coordination between Donald Trump, his top advisers, and the Russian government – a foreign interest openly hostile to the United States, which Trump praises at every opportunity," Reid wrote.
The Senator offered no proof for these claims, and others have pointed out that Reid has a habit of being hyperbolic. During the 2012 election, he falsely claimed that Republican candidate Mitt Romney did not pay taxes. But Russophobia has been a key strategy for Democrats throughout this year's campaign, with leadership and the mainstream media jumping at any opportunity to accuse any Clinton critic of being a "Russian spy."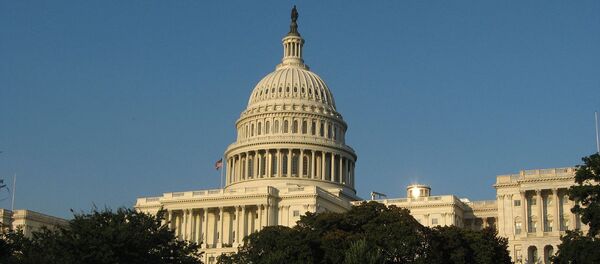 29 October 2016, 14:40 GMT
Multiple attempts have been made to tie Trump to the Kremlin, despite the fact that these allegations have been consistently disproved. While proponents of the Trump-Russia conspiracy point to the billionaire's business connections in Russia, Trump has actually failed to break into the Russian real estate market on multiple occasions.
Embarrassed by the revelations of the DNC emails, Democrats have also attempted to downplay the significance of those leaks by blaming the cyberattack on Russia. No evidence has been provided for this claim — but it does distract from the emails' content, which prove the DNC conspired against Vermont Senator Bernie Sanders during the Democratic primary.
Ironically, these claims came amid confirmations from former NSA chief Michael Hayden that the US regularly hacks foreign political parties.
"A foreign intelligence service getting the internal emails of a major political party in a major foreign adversary? Game on," he said, according to the Hill. "That's what we do."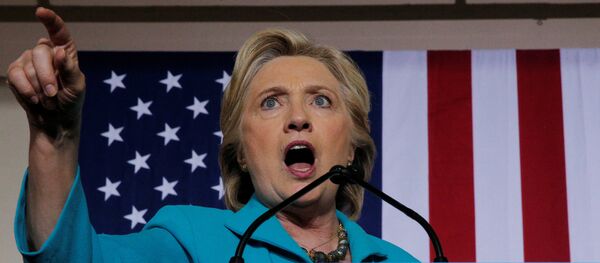 31 October 2016, 17:21 GMT
The same tactic was used in light of the WikiLeaks release of emails belonging to Clinton campaign chair John Podesta. While these emails revealed Clinton's support of the financial sector, as well as collusion between the Clinton campaign and CNN prior to a town hall debate, the campaign has said these email should be ignored given their "Russian source."
WikiLeaks founder Julian Assange has repeatedly maintained that the Russian government is not the source of the emails.
Even Sputnik has come under fire for its supposed attempt to sway the election in favor of Donald Trump. In an article for Newsweek, journalist Kurt Eichenwald claimed that Sputnik was feeding false information to the Trump campaign. When the Sputnik reporter clarified that the misattributed quote was his own error rather than a grand orchestration from the Kremlin, Eichenwald attempted to bribe the reporter to keep his silence.
Clinton is one of the most disliked American politicians in recent memory. No wonder her campaign needs a Russian boogeyman.