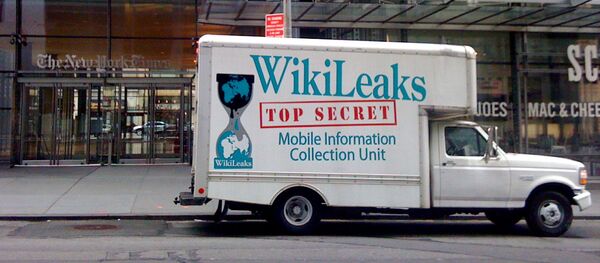 2 November 2016, 14:13 GMT
WASHINGTON (Sputnik) — Should Hillary Clinton become the next president of the United States, the move would cause a long-term constitutional crisis, Republican presidential nominee Donald Trump said at a rally in Miami, Florida on Wednesday.
"If Hillary Clinton were to be elected, it would create an unprecedented and protracted constitutional crisis," Trump stated.
Trump did not go into the details of the possible constitutional crisis, but maintained that Clinton would spend her entire time in courtrooms while being president, and moreover, expressed confidence that Clinton would eventually be convicted.
Clinton has been severely criticized for using a private server and email account to conduct official business during her tenure as US secretary of state from 2009 to 2013, and for erasing 33,000 emails with sophisticated technical means Bleachbit despite the legal requirement to return the mails to the State Department.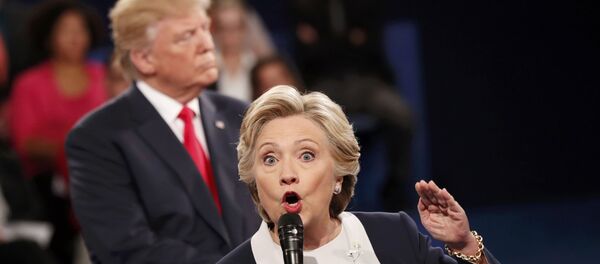 2 November 2016, 12:05 GMT
Trump and numerous critics have alleged that Clinton resorted to using a private server and erasing her emails to cover-up corrupt practices at the State Department and the Clinton Foundation in what they term was a "pay-for-play" scheme.
During the rally in Miami, Trump also claimed that the Federal Bureau of Investigation (FBI) has "inquiries probing virtually all of Hillary Clinton's inner circle and many of the things she's done over the years."
On Friday, the FBI announced it was reopening the investigation into Clinton's emails after finding 650,000 emails on the laptop computer of top Clinton aide Huma Abedin. The aide shared the laptop with her estranged husband Anthony Weiner, himself under investigation for sending sexually explicit materials to underage girls.
The US presidential election is scheduled for November 8, but early voting has started in most of the 50 US states.