WASHINGTON (Sputnik) — The impact of media on public opinion and the importance of its inclination during elections are not new to the United States, with the degree of heat in discussions on the issue getting higher with every new election campaign.
Corporate Censorship
A nation claiming that it enjoys the greatest freedom of press and speech in the world still cannot say that its media is totally unbiased and covers essential events and decision makers completely objectively.
Six biggest US-based corporations control some 90 percent of tens of thousands media outlets, including television channels, newspapers, magazines, radio stations and online editions, which means that the US media market is monopolized to a great extent and alternative outlets cannot be accessed in many towns.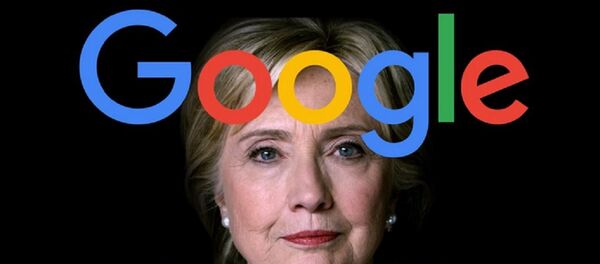 12 September 2016, 11:00 GMT
Formally, there is no media censorship in the United States. There is, however, something known as "corporate censorship," which demands that every journalist shares views accepted by the employer corporation. US journalists raise the issue time and again. Liberal ones are especially bitter as they struggle to put up with pressure from the government and business alike.
Bill O'Reilly, one of the most respected FoxNews contributors, stated that there are at least three media organizations in the country, which he chose conspicuously not to specify, that have "ordered their employees to destroy Donald Trump."
"If you support Trump, your career is done," he added.
The problem has led to the United States being ranked 41st out of 180 countries in the latest Reporters Without Borders Press Freedom Index.
The ongoing presidential campaign, however, is too extraordinary not to impact the leading outlets' policies. Unending scandal and the unprecedented notoriety of the two leading candidates have somewhat blended traditional Republican and Democratic media partisanship. Both sides have to deal with the presidential hopefuls' scathing mutual criticisms and exposures. Besides, the "Trump factor" has produced a political and media situation unique to the United States and is the most salient feature of the campaign.
The Trump Factor
Formally a Republican, but de facto an independent presidential nominee, Trump, an eccentric and flamboyant billionaire, has from the very start been perceived by the GOP elite as an "outsider" whose popularity has come as a surprise to the establishment. Some hurried to distance themselves from Trump, including the Bush family, Mitt Romney and John McCain. Some media that had always been loyal to the Republicans acted likewise.
One of the first outlets to attack the billionaire was the influential Huffington Post. As early as last year, when Trump urged tighter immigration regulations for Muslims, the online magazine accused him of being a "serial liar," a xenophobe, a racist and a sexist. The paper's editorial board vowed while covering Trump's campaign to reveal its "catastrophic impact."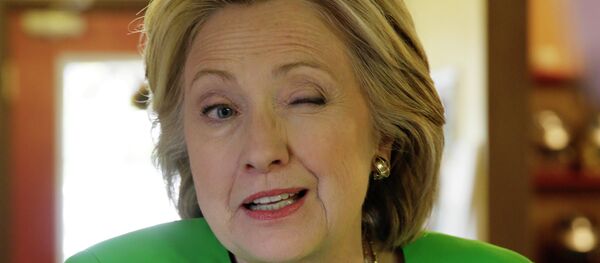 9 September 2016, 03:08 GMT
Naturally, Democrat-loyal media could not miss the appearance of such a controversial candidate in their ideological opponents' camp, adding a good portion of their own anti-Trump rhetoric to the usual criticism of the Republicans, often as harsh and categorical as the billionaire himself.
Under those circumstances, Trump could not, by default, count on strong support from the press, thus being left with no choice but confront it.
Clinton, for her part, preferred to avoid a direct standoff with journalists in the literal sense of the word. Over nine months, between December and September, she had not given a single news conference except pre-arranged interviews.
It cannot not be ruled out, however, that Trump's extravagant behavior was what his campaign staff precisely gambled on and popularity was certainly one achievement of the campaign. During the primaries, Trump, who has never ever run for any public office, won more votes than any other Republican nominee in the US history (over 14 million).
More but Not Better
These results, so unexpected to many, were bound to impact the frequency of references to the Republican candidate in the media. Trump received more coverage, even if negative, than Clinton. This is evidenced by a survey conducted by Thomas E. Patterson, Bradlee Professor of Government and the Press in the Kennedy School of Government at Harvard University, a leading media expert. He studied media publications during the Democratic and Republican conventions over the summer.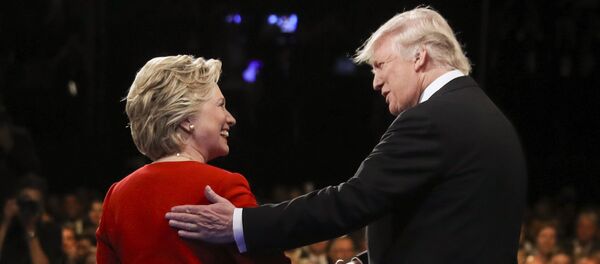 25 October 2016, 15:53 GMT
It turned out that although Trump was ahead of Clinton in terms of the frequency of references, which came to 27 percent against 20 percent, in three cases out of four, the tone of the comments was negative. The
Wall Street Journal
, the
NBC
and
CNN
channels, were by far the most critical with just 16 percent of their coverage of the Republican being positive.
The coverage of Clinton's campaign was similar but not to the same extent. Over the same period, positive references to the former secretary of state made up 44 percent of the total, while 56 percent were negative. Clinton was most often criticized by The Washington Times, with 81 percent of its publications being critical to some extent and 19 percent being positive. It was followed by Fox News with 60 percent and NBC with 59 percent.
Coverage analysis conducted over the summer by The Washington Post shows that while the Republican was ahead of his rival in the number of references by a factor of almost two, this did not affect the tone of comments. It should be noted, however, that the publication is considered to be pro-Democratic and has repeatedly come under attack from the Republicans.
At first glance the situation is paradoxical. Trump, who, according to most surveys, trails behind, has generated more media interest than the leader of the election race. This also fact became the basis for criticizing journalists themselves, who were accused of bias in favor of the Republican and thus of providing Trump with media support.
Negative
In a number of cases, it was evident that negative comments about Trump were caused by his controversial ideas, unexpected to the public, as well as his pointed and sometimes offensive remarks.
Thus, media actively discussed Trump's key plan to build a wall on the border with Mexico due to many migrants from that country being "rapists." The politician was well aware of how his remarks would be interpreted, especially by the liberal media, but did not abandon the proposal, counting on support from this electorate. And he received it.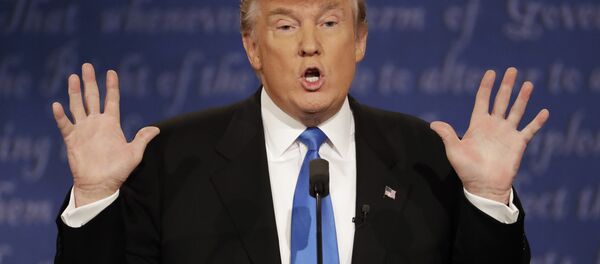 13 October 2016, 05:01 GMT
Trump also took flak for his remarks about the parents of Humayun Khan, a US serviceman who was killed in Iraq. In July, Khan's parents, originally from Pakistan, supported Clinton, scolding Trump for his proposal that all Muslims entering the United States should be screened. In response, the Republican made a couple of pointed remarks against them, adding fuel to the fire of the controversy around the "Islamic issue" in his campaign. Later, Clinton and her election campaign headquarters actively used the situation to attack Trump, again prompting wide media coverage.
Yet perhaps the most high-profile scandal was triggered by Trump's vulgar comments on women. It began with the "unexpected" publication by The Washington Post of an 11-year old record, from a time when the billionaire had no plans to run for the presidency. The publication did not explain how journalists got hold of the record or why that happened just a month before election day, but few cared.
Clinton deployed the big guns as represented by Obama and his wife Michelle whose denunciation was reported by all leading media outlets in the country. Democratic publications examined Trump's "boy talk" under the microscope, questioning whether such a man could be a US president, while Republican publications stated that the politician's campaign had been dealt a crippling blow. Trump, who has been married three times, had to apologize and announce that "nobody has more respect for women than I do." This was not much help and ratings plummeted even though before the scandal Trump had almost caught up with Clinton.
In another country, an eccentric politician's remarks would not have drawn as much attention, but in the United States, the moral outlook and lifestyle of public figures are of primary importance to the public. A kind of a vicious circle is formed, with media reporting because it is interesting to people while people take interest in it because it is shown to them.
Hackers vs Clinton
For the politically savvy Clinton, the campaign was not a smooth ride either. The story of the Democratic nominee using a private email server for official correspondence surfaced early on to prove a real treat for all lovers of scandal.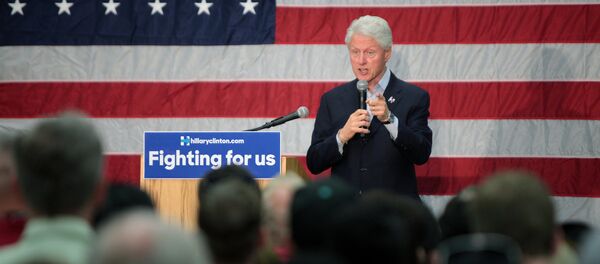 30 October 2016, 15:54 GMT
It took the Clinton campaign some time to understand the scope of the problem. At first, the candidate indulged in comments that some of her critics would later characterize as a deliberate attempt to mislead investigators and the public. Clinton was also accused of mishandling confidential information, and it was not until this summer that the
FBI
concluded its investigation and found that no law had been broken. Meanwhile, the former state secretary was forced to repeatedly address her lack of due care.
Professor Thomas Patterson's study sheds an illuminating light on media coverage of this story. The traditionally pro-Democratic CNN gave it 17 percent of the total air time dedicated to the election, The Washington Times gave 15 percent, and the CBS 12 percent.
It came as a nasty surprise for Clinton and her supporters that the Federal Bureau of Investigation (FBI) found more emails and reopened the investigation just 10 ten days before the nation goes to the polls. The story became breaking news all across the board, while some outlets loyal to Clinton openly hinted at a conspiracy. However, no proof was shown of a possible Trump-FBI collusion.
Another scandal hit top Democratic officials rather than Clinton herself, but her campaign managed to successfully turn the issue against Trump.
Before the party convention in July, WikiLeaks published emails of top officials from the Democratic National Committee, revealing a conspiracy to help Clinton against her rival Bernie Sanders during the primaries. DNC Chair Debbie Wasserman Shultz was forced to resign, but Clinton quickly managed to divert media attention from the substance of the case to its circumstances by accusing Russian hackers of breaking into DNC databases. Trump himself unwittingly helped by making a tongue-in-cheek suggestion that attackers should hack more Democratic secrets. The joke was not appreciated, while Clinton instantly fired back by accusing Trump of having ties with Russia, and of being a pro-Russian candidate.
In keeping with US political tradition, no proof of Russian involvement was forthcoming, except an official statement two months later, which repeated earlier accusations that Moscow had called groundless.
Some media figures damaged their reputation in the process of going after the Russian lead. Kurt Eichenwald, a prominent American journalist, author and writer for the Newsweek, claimed Trump was a Moscow puppet on the grounds of what turned out to be an editing error committed by Russian news agency Sputnik. The accusation was thus quickly refuted by Eichenwald's very colleagues for being factually wrong.
WikiLeaks' damaging revelations came to engulf Wasserman Shultz's successor Donna Brazile, who was found to have worked for the Clinton campaign while she was with the CNN. Several emails suggest that Brazile provided Clinton with debate questions in advance. CNN ended up firing Brazile.
Does a TV Host Decide Everything?
Media focused on the two candidates during the three rounds of traditional televised presidential debates, which major US channels took turns to organize. At the end of each debate, Trump and Clinton said they were confident in their respective victories, although the media, based on their experience and surveys, often favored the Democratic candidate. In response, the Republican candidate called such surveys dirty, because some of them were taken in an environment that was more favorable for his rival.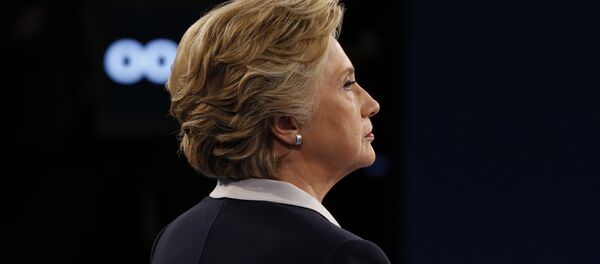 17 October 2016, 20:02 GMT
Trump's complaints were something which was expected. Much more revealing were the conclusions drawn by pundits. According to Rich Noyes of Media Research Center, the hosts interrupted Trump twice as often as Clinton during the debate aired by the CNN and ABC channels.
"Fact-checking" conducted by the Associated Press during the debate coverage proved to be interesting. Having analyzed remarks made by Trump and Clinton, the agency concluded that the Republican was wrong 10 times, while his opponent only four.
One of such "mistakes" was Trump saying that Syrian President Bashar Assad is fighting Daesh, a terrorist organization outlawed in many countries, including the United States and Russia. Refuting this remark, the agency indicated that Assad is only fighting moderate opposition forces, yet this stance is at odds even with official Washington, which says that the government forces in Syria are fighting terrorists as well.
When the Rossiya Segodnya international news agency asked the Associated Press to clarify its position, the agency issued an update acknowledging that Assad is fighting Daesh in certain regions of Syria.
Notably, at times Clinton previously also found herself on the receiving end of the biased approach by pro-Democratic media. According to observers, during the 2008 primaries, the NBC host asked her much tougher questions than her rival Barack Obama. Surveys also showed that the majority of voters then believed that the media were playing up to Obama, not Clinton.
Vox Populi
Eight years later, a majority of voters are sure that the situation is repeating but in Clinton's favor. The media are working for Hillary Clinton, as Donald Trump alleges.
According to an AP-GfK poll, 56 percent of those likely to go to the polls agree that the media is prejudiced against Trump, while 37 percent think that both candidates have equal coverage and mere 5 percent think the media is playing into Trump's hands.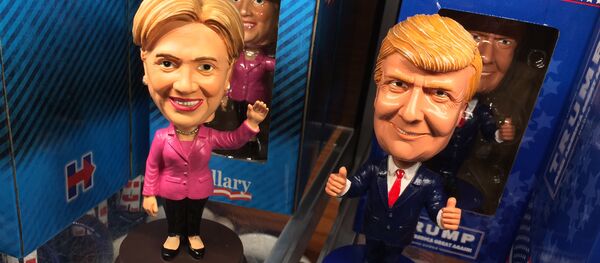 1 November 2016, 07:33 GMT
Democrats also discern an anti-Trump bias in the media: 30 percent of Clinton supporters share this opinion against 8 percent who deny it, and 51 percent of Democrats think that the press is siding with their candidate.
Another poll, conducted by the Suffolk University and USA Today, showed similar results: 75.9 percent of respondents named Clinton and 7.9 percent Trump when asked who leading media outlets want to be president.
The Republican candidate's recent spurt has decreased his lag to 2-3 percent, but experts evaluate his chances at 25 percent, at most, considering the specifics of the US electoral system. Next Tuesday night will reveal whether Trump has won despite media and expert forecasts.