MOSCOW (Sputnik) — The United States is likely to pursue Baraсk Obama administration's policy in Syria after Donald Trump's victory in the presidential elections, Syria's Kurdish Democratic Union Party (PYD) co-chairman Saleh Muslim told Sputnik Wednesday.
"We think that US strategy in Syria wouldn't be changed," Saleh Muslim said.
On October 27, White House spokesperson Josh Earnest said in a press briefing that US support for Turkey's fight against the Kurdistan Workers' Party (PKK) was "unwavering."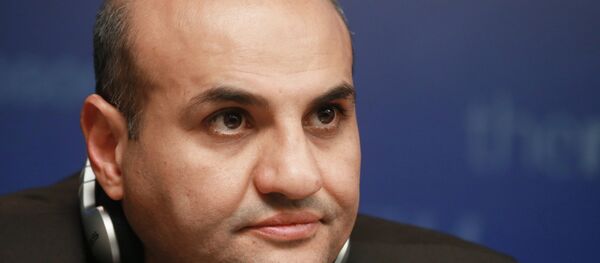 9 November 2016, 11:12 GMT
Turkish forces regularly come into confrontation with the Kurdish Democratic Union Party, and its military wing People's Protection Units (YPG) operating in Syria, which Ankara considers to be an affiliate of the Kurdistan Workers' Party (PKK), outlawed in Turkey.
The US-led coalition of more than 60 nations has been conducting airstrikes against the Daesh in Syria and Iraq since 2014. The strikes in Syria have not been authorized by Assad's government or the UN Security Council. Ahead of the election, Trump has said that the United States should stop trying to get rid of Syrian President Bashar Assad and should instead start looking for a diplomatic solution jointly with Russia.