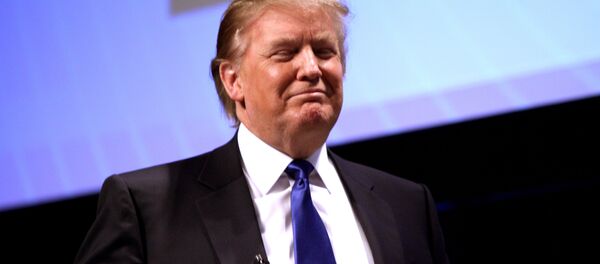 17 September 2016, 00:17 GMT
MOSCOW (Sputnik)
–
Cuban leader Raul Castro congratulated Donald Trump on his election as the next President of the United States, according to a statement issued by Cuba's Foreign Ministry.
"Chairman of the State Council and the Council of Ministers of the Republic of Cuba Raul Castro Ruz sent a message of congratulations to Mr. Donald Trump in connection with his election as President of the United States," the statement read.
At the moment, this short statement is the only official reaction of the island nation on the results of the US presidential election.
On Wednesday, following Trump's victory, the Cuban government announced five days of military exercises to be held in the country in preparation for potential "enemy actions" against  the island.
Trump won the US presidential elections with 289 votes to become successor of President Barack Obama, who in December 2014 began to normalize relations with Cuba after more than 50 years of non-engagement and hostilities. The US president-elect will take office at the inauguration on January 20.