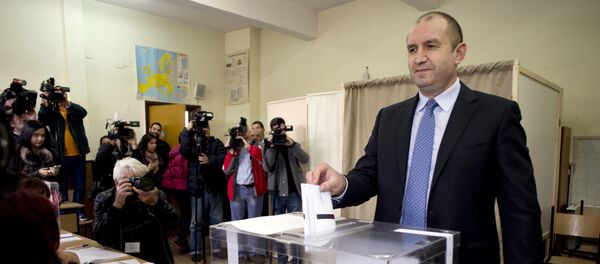 13 November 2016, 05:00 GMT
MOSCOW (Sputnik) — On Sunday, the Bulgarians vote in the second round of the presidential election, choosing from the two candidates with enough votes to move past the first round, Tsacheva and Rumen Radev from the Socialist Party.
"Do not think that tomorrow I will come out and say I have changed my mind. GERB will not participate in ruling the country in any way if we lose today," Borissov said after having voted at a Sophia polling station.
The prime minister noted that the president is the most important political figure in the country, so, the political scene should change when people elect a new leader.