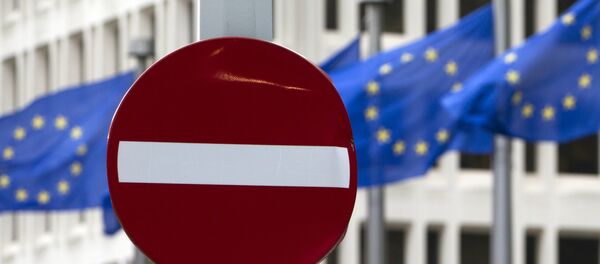 12 November 2016, 11:10 GMT
Earlier this week, it was reported that the foreign relations committee of the lower house of Belgian parliament was determining when to debate a draft resolution calling on the European Union to lift anti-Russia sanctions.
The document was initiated by Aldo Carcaci of the opposition Popular Party.
"I asked to reschedule the debate and await the assignment of the date," the lawmaker told RIA Novosti.
Initially, the discussion was scheduled for October while the draft resolution was submitted to the lower house of the Belgian parliament in summer.
"I did the right thing, because the election of [Donald] Trump as US president could in no small part change the situation in the future," Carcaci said.
According to him, the resolution calls on the Belgian government to address at the EU level the question of the removal of anti-Russian sanctions.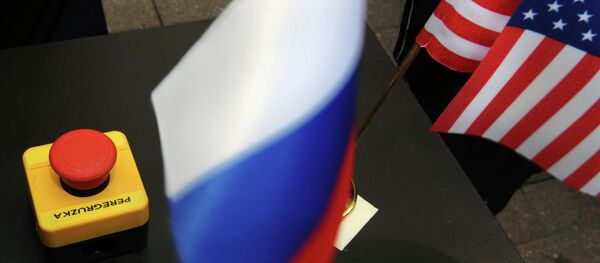 11 November 2016, 21:31 GMT
Carcaci hopes that the document would open the way for a discussion on sanctions. In particular, sanctions have damaged Belgian companies, including producers of fruits and vegetables.
The Belgian government associates removal of European sanctions against Russia with the stance of US President-elect Donald Trump, said Mikhail Neizhmakov, director of the Center for International Politics Analysis at the Institute of Globalization and Social Movements.
"It's hard to say whether Trump will lift sanctions or keep them in place. Donald Trump and his team are unlikely to make gifts to Russia. They will be bargaining. The positive side is that there is hope for a pragmatic approach on sanctions in Washington," the expert told Radio Sputnik.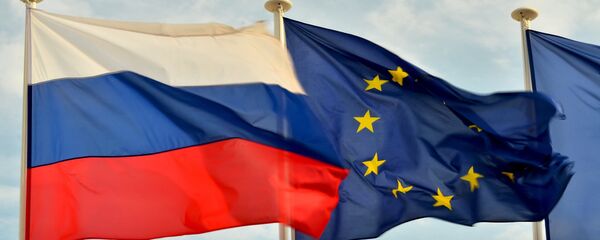 10 November 2016, 14:56 GMT
He noted that it is an accomplished fact that Brussels' stance on sanctions depends on the White House.
"But there is logic in Europe's expectations that Washington's stance on anti-Russian sanctions will change," he said.
Earlier, the French parliament and regional legislatures in Italy passed similar resolutions. However, they have not prompted the national governments and Brussels to lift sanctions.
"The Belgian resolution is nothing but a signal that lobby groups against anti-Russian sanctions are mounting inside the EU. But these changes are still minor. Even if the resolution was passed, the document itself would not result in the removal of sanctions," Neizhmakov concluded.