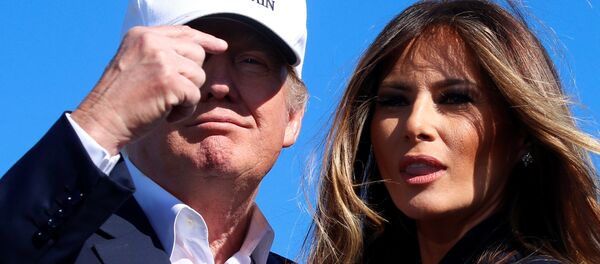 9 November 2016, 15:48 GMT
MOSCOW (Sputnik) — The next US first lady said she plans to fight against bullying in the social media to protect children and teenagers.
"We had a great time and we talk about raising children in the White House. She was very warm and very nice," Melania Trump said about her meeting with Michelle Obama.
Donald Trump won the US presidential elections, securing more than 270 electoral votes needed for his Democratic rival Hillary Clinton's defeat. The inauguration will take place on January 20.