Sputnik has weighed key pros and cons of both potential candidates, particularly when it comes to Washington's relations with Moscow.
Better for Russia?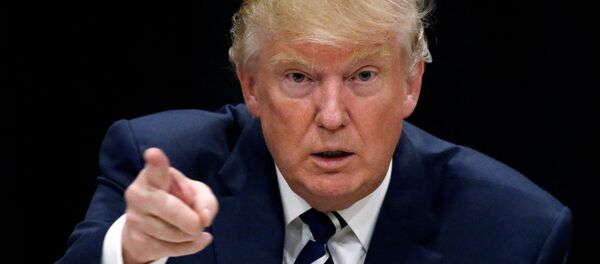 15 November 2016, 11:46 GMT
Director of the Institute for US and Canadian Studies Valery Garbuzov
told
RIA Novosti that Giuliani appears to be a more preferable choice for Russia when picking between the two. He described both potential nominees as "rather conservative," adding that Bolton has made anti-Russian statements.
If Bolton becomes the secretary of state, relations between Russia and the United States "will hardly mend fast," Garbuzov added.
For his part, Giuliani has not commented as much on Russia since he has not been involved in America's foreign policy, the political analyst explained. "Then again, who knows what [Giuliani] will do when it comes to international issues and ways to resolve them," Garbuzov noted. 
Loyalty versus experience
On the face of it, Bolton, who unlike Giuliani has extensive foreign policy experience, appears to be better suited for the role that will see him assist Donald Trump in his stated bid to reform America's foreign policy in favor of a more pragmatic and goal-oriented approach to dealing with Washington's allies, partners and other powers. This strategy is believed to involve lesser military engagement overseas, as well as an effort to build a "strong and enduring relationship with Russia."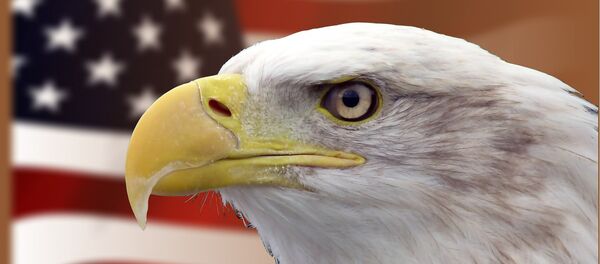 13 November 2016, 13:45 GMT
Washington's relations with Moscow have reached an all-time low in the last two and a half decades amid differences over the Syrian crisis, the Ukrainian civil war and NATO's activities close to Russia's borders to name but a few.
This is where it gets tricky. John Bolton, who has championed the unilateral application of the US military force abroad and has an ill-concealed distaste of international organizations, does not seem to share Trump's apparent desire to focus on domestic issues and limit America's involvement in international affairs. He is also ostensibly opposed to Washington's rapprochement with Moscow.
Russia as third 'gravest' challenge for the US
The former US envoy to the UN named Russia as the third "gravest" challenge confronting the United States in an article outlining Trump's foreign policy priorities.
"Vladimir Putin's Russia is on the prowl in Eastern Europe and the Middle East in ways unprecedented since the Cold War. Unchecked by Obama's weak and feckless policies, Putin has had every reason to believe that persistence will achieve any objective Russia has the capacity to seek," he suggested.
Here's what Bolton recommends Trump do: "Rebuilding protective structures of deterrence in Europe; reducing Moscow's Middle East influence to pre-Obama days; and utilizing Russia effectively against Islamic terrorism and in the epic struggle with China may seem contradictory, but all are possible with renewed US strength of purpose and the attendant resources, political and economic as well as military."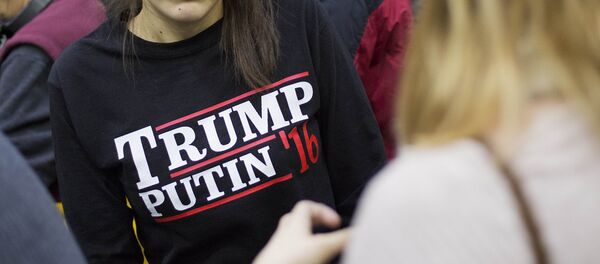 13 November 2016, 05:39 GMT
This stance, if expressed by the next US secretary of state, will hardly make Moscow want to cooperate with Washington.
Bolton also claimed that the incoming administration should "deal firmly with Chinese adventurism and intransigence." He further said that the Iran nuclear deal with Tehran "has not contained Iran's nuclear program, has not stopped its cooperation with Pyongyang, and has not changed its offensive behavior across the Middle East."
The former diplomat, who currently serves as a senior fellow at the American Enterprise Institute, has previously urged to bomb Iran's nuclear sites.
Pulitzer Prize-winning journalist Glenn Greenwald has recently described John Bolton as "one of the most sociopathic warmongers on the planet."
© AFP 2023 / Mary Schwalm
Former New York City mayor Rudy Giuliani smiles as he takes the stage to speak before Republican presidential candidate Donald Trump at an event on October 15, 2016 in Portsmouth, New Hampshire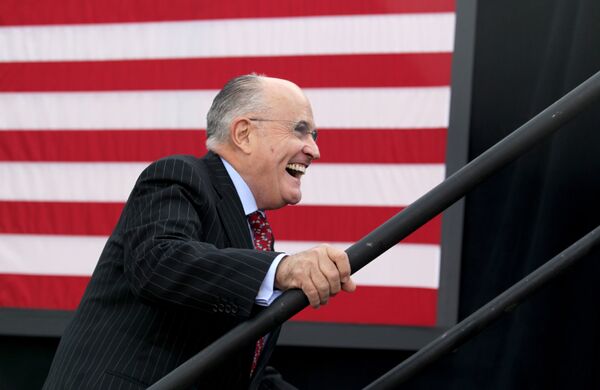 Former New York City mayor Rudy Giuliani smiles as he takes the stage to speak before Republican presidential candidate Donald Trump at an event on October 15, 2016 in Portsmouth, New Hampshire
Russia both 'friend and adversary'
Is Giuliani, known as "America's mayor" for his response to the 9/11 attacks, a better choice then?
When it comes to Washington's relations with Moscow it is hard to tell, but his latest comments were far from diplomatic overtures. Giuliani, Trump's longtime friend and one of his most trusted advisors, has recently named Russia both America's friend and foe. 
"It's both. It could be both. Right now it is an adversary, because we made it that way. Just like China," he said. "Russia thinks that it's a military competitor. It really isn't. If you compare the size of our military and theirs… It's our unwillingness under Obama to even threaten to use our military that makes Russia so powerful. I believe it could contain them."
The final decision on who will be nominated as the next US secretary of state could take weeks, with experts saying that other candidates could surface before Donald Trump is sworn as the next US president.