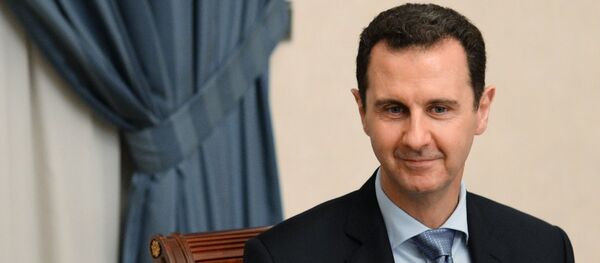 15 November 2016, 21:52 GMT
MOSCOW (Sputnik) — Syrian President Bashar Assad expressed hope that the future UN chief Antonio Guterres would facilitate the cooperation on solving Syrian crisis between the UN members, especially between the United States and Russia.
"Of course, when he's [the UN Secretary General] objective, he can play an important role in dealing with different officials in the United Nations in order to bring the policies of the different states, mainly Russia and the United States,  toward more cooperation and more stability regarding Syria," Assad said in a Tuesday interview to the Portuguese RTP broadcaster, released on Tuesday.
Syria's civil war between government forces and numerous insurgents, including opposition groups and terrorists, such as Daesh and Jabhat Fatah al Sham (also known as al-Nusra Front, or Jabhat al-Nusra), both outlawed in multiple countries around the world, has been tearing the country apart for some five years and has claimed hundreds of thousands of lives.
Portugal's former Prime Minister Guterres is set to assume office on January 1, 2017. During the election, Guterres got unanimous support from the UN Security Council members.