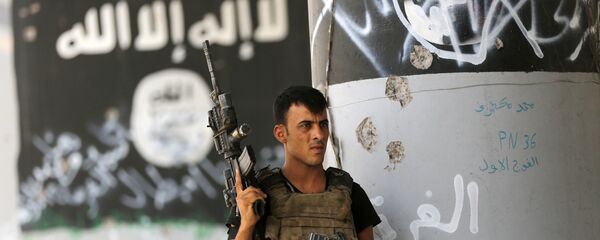 21 November 2016, 21:53 GMT
In 2014, Daesh fighters carried out mass killings of security-forces personnel as well as members of ethnic and religious minorities after capturing Mosul. Since the launch of the operation to liberate Mosul three weeks ago, the UN has reported new atrocities by the jihadists in the area.  
As the Iraqi coalition continues to clear the suburbs of Mosul in an ongoing offensive, new evidence of gruesome crimes conducted by the terrorist group in the area have been discovered, including numerous mass graves containing hundreds of decapitated corpses, many of which presumably belong to former members of local law enforcement.
Another grave said to contain at least 200 bodies executed by Daesh was found near Mosul on Monday after security forces spotted stray dogs digging into the ground in Hammam Al-alil and pulling out corpses, according to Sky Press.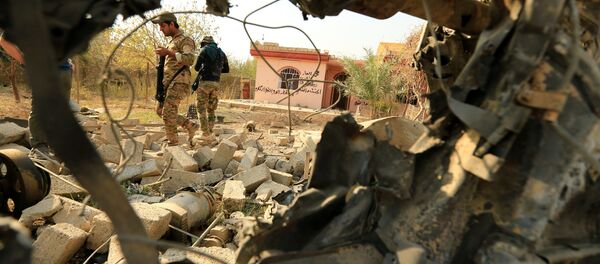 7 November 2016, 17:41 GMT
Hammam Al-alil is the last major settlement along the River Tigris before Mosul itself, located some 30 miles (50km) south of the town. It is not yet clear whether those that were executed were civilians or members of police.
On October 17, 2016, the Iraqi Army and Kurdish Peshmerga forces launched a major battle for Mosul to liberate the city and its surroundings from Daesh.
Backed by air cover from the US-led coalition, Iraqi forces have recently taken control of major towns in the countryside surrounding Mosul, as well as recapturing several neighborhoods within the city.