"All of us at Schlitterbahn have been heartbroken over the tragedy that occurred on Verrückt," a statement from the park read, referring to the slide. "In our 50 years of providing an environment for families and friends to gather, we've never experienced this kind of devastating event. The safety of our staff and our guests is our top priority. We are parents and grandparents ourselves and many of us have ridden Verrückt with our own children and grandchildren over the years it operated."
Caleb Schwab, the son of Republican Kansas House Representative Scott Schwab and his wife, Michele, was killed on August 7 while riding the water slide during the park's "Elected Officials Day."
Police determined that his death was due to a "fatal neck injury." He had been on one of the park's three-person rafts with two adult women, with the heaviest placed in the back. Both of the women were injured and treated at the area hospital, but survived.
Physics and engineering experts have questioned whether it is safe to load the lightest passengers at the front of waterslide ride platforms.
"Once the investigation is concluded and we are given permission by the court, Verrückt will be decommissioned — closed permanently and the slide removed from the tower. In our opinion, it is the only proper course of action following this tragedy," the park's statement continued.
"We will, at some point in the future, announce what will be built in its place."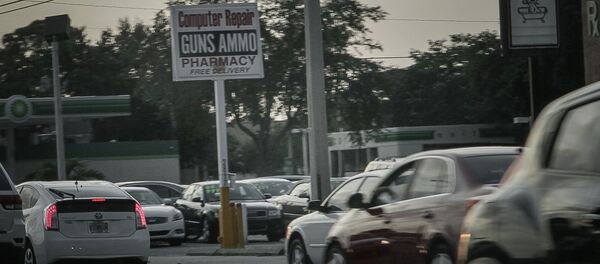 1 January 2015, 07:31 GMT
Kansas City mayor Mark Holland was one of the first to ride the slide when it opened in 2014. He stated that he was encouraged by the decision to close the slide.
"I also appreciate that Schlitterbahn officials informed the Schwab family in advance of publicizing their intentions," Holland said in a statement to the Kansas City Star. "We continue to keep the Schwabs, and all others affected by this tragedy, in our thoughts and prayers, especially as the holiday season approaches."
Following the child's death, multiple people came forward to express concerns over their own incident's with the slide, including issues with the restraint harnesses coming loose, or the rafts briefly coming airborn.
"Since the day he was born, he brought abundant joy to our family and all those who he came into contact with," a statement from the Schwab family following the tragedy stated. "As we try to mend our home with him no longer with us, we are comforted knowing he believed in his Savior, Jesus, and they are forever together now. We will see him another day."