On Saturday Trudeau called the controversial former head of state "a remarkable leader", saying in a statement that "Fidel Castro was a larger than life leader who served his people for almost half a century. A legendary revolutionary and orator, Mr. Castro made significant improvements to the education and healthcare of his island nation."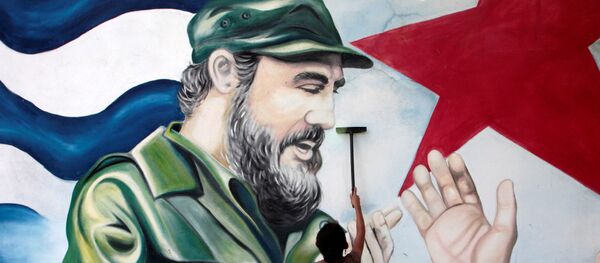 29 November 2016, 13:53 GMT
He acknowledged that everyone's opinion of Castro wasn't as high as his, commenting, "While a controversial figure, both Mr. Castro's supporters and detractors recognized his tremendous dedication and love for the Cuban people who had a deep and lasting affection for 'el Comandante'."
Castro was a friend of Trudeau's late father Pierre, himself a former Prime Minister. Foreign Affairs Minister and leading Conservative Maxime Bernier asked "Does Trudeau believe his historic family ties with Castro are more important than our economic interests and the future of millions of Canadian workers?"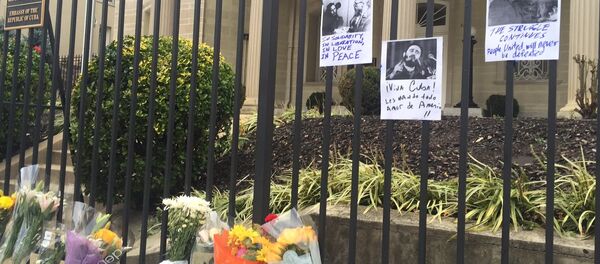 29 November 2016, 06:15 GMT
Bernier said that Trudeau's words could have negative effects on Canada's relationship Washington as they run counter to the sentiment of incoming US President Donald Trump.
Trump has criticized the opening of relations with Havana under incumbent President Barack Obama, and on Saturday he tweeted, "Fidel Castro is dead!" and,"Today, the world marks the passing of a brutal dictator who oppressed his own people for nearly six decades." 
Trudeau walked back some of his kind words on Sunday, calling Castro a dictator and telling reporters in Madasgascar, "There are people who have many memories and who experienced a great deal of difficulty because of what happened in Cuba, and I am not minimizing any of that." according to CBC News.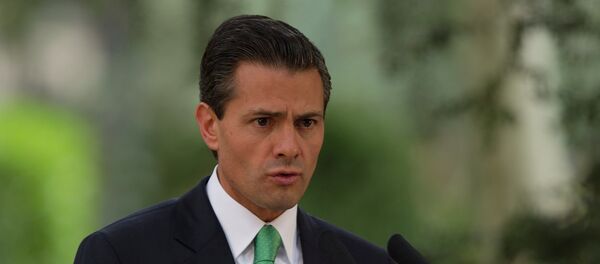 29 November 2016, 02:56 GMT
Besides attacks from political rivals, the hashtag #Trudeaueulogies began trending on Twitter with people writing fake tributes to Osama bin Laden, serial killer Jeffrey Dahmer and Cambodian dictator Pol Pot.
Trudeau was not present at a parliamentary session on Monday where questions flew about his remarks, but Foreign Affairs Minister Stephane Dion noted that leaders from Mexico, the European Union, the United Nations and Spain all made comments similar to the Prime Minister.
Cuban-American Florida Senator Marco Rubio tweeted that Trudeau's words were "shameful and embarrassing" while Senator Ted Cruz, also of Cuban descent, said the remarks were "Disgraceful."