ST. PETERSBURG (Sputnik) — Putin compared art with judo, which he has practiced for many years.
"The throw [in judo] should be powerful and fast. There are certain criteria, and they are observed in the professional community… All these criteria should also be developed in the artistic community," he said.
Freedom of artistic expression is an unalienable right, but it implies responsibility and distinction between provocation and art, Putin said.
"The principle of the freedom of artistic expression is sacrosanct, but all freedoms have a flip side, responsibility… An artist, a person who influences other people's mind, should be especially aware of this responsibility," Putin said at the joint session of the Council on the Russian Language and the Council for Culture and Art.
The president said that any hooliganism, like attempts to derail shows or exhibitions, should be neutralized and punished by law.
"At the same time, artists… should draw the line between cynical and insulting deliberate provocation and an art performance," Putin said.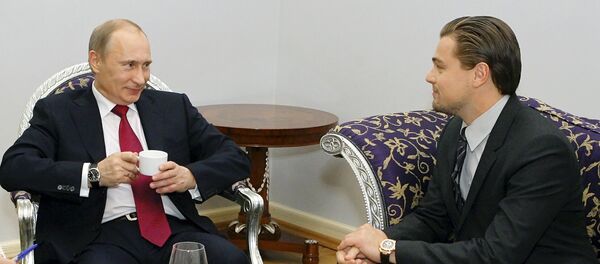 3 February 2016, 14:07 GMT
The president also encouraged open dialogue on the attempts of the officials to forbid shows or exhibitions, asking for specific details.
In September, a private art gallery in Moscow had to close an exhibition of a US photographer Jock Sturges as individual citizens and the parliament protested against it, saying the photographs depicted child abuse.