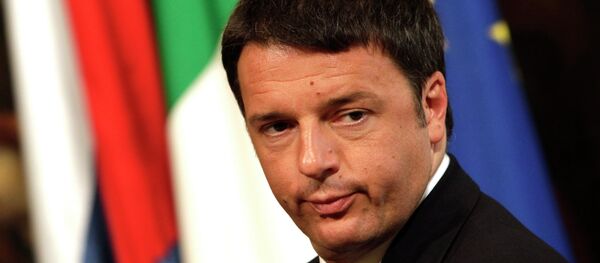 4 December 2016, 22:08 GMT
ROME (Sputnik) — On Sunday, Italians voted on whether the national constitution should be amended to curtail Senate powers and speed up the lawmaking process. The referendum was widely seen as a test of Renzi's leadership and a number of opposition leaders called for the prime minister's resignation as exit polls showed a decisive rejection of the reforms by voters.
"Tomorrow I will gather the Council of Ministers and I will go to the Quirinal Palace to resign," Renzi said at a press conference.
The latest exit polls showed that almost 60 percent of voters opposed constitutional changes with around 45 percent in favor.
Renzi called the referendum a great celebration of democracy and reassured his fellow reform supporters by taking responsibility for the defeat.
"I failed in bringing about a victory, but I did everything I could during this time. And I take full responsibility for the defeat," he said.
Renzi previously vowed to step down if the vote is negative. Italy's anti-establishment Five Star Movement has been campaigning against prime minister's constitutional reforms.