Trump recently stated publicly that he supports the completion of the pipeline, with some believing this stems from his financial stake in companies involved in the project.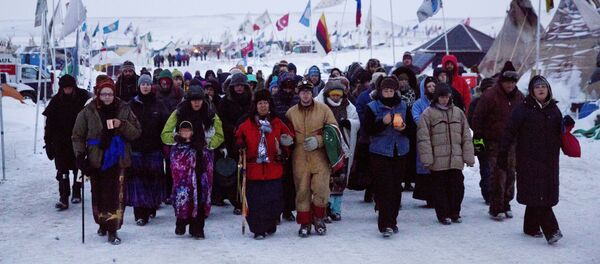 4 December 2016, 22:27 GMT
The incoming President's transition team has said that his stance on the pipeline "has nothing to do with his personal investments and everything to do with promoting policies that benefit all Americans," adding that, "Those making such a claim are only attempting to distract from the fact that President-elect Trump has put forth serious policy proposals he plans to set in motion on Day One."
Angela Bibens, ground coordinator of the Water Protector Legal Collective, told Sputnik that, despite celebrations at the camp, questions remain about how the application denial will play out under a Trump presidency.
Bibens said people at the camp were "celebratory but cautious about what the denial of the easement means. Is it going to be a limited environmental impact statement? Is it going to be a full environmental impact statement? Will the Trump administration have standing to go over an administrative decision rather than an executive order to reverse the decision of the Army Corps of engineers and how long that might take."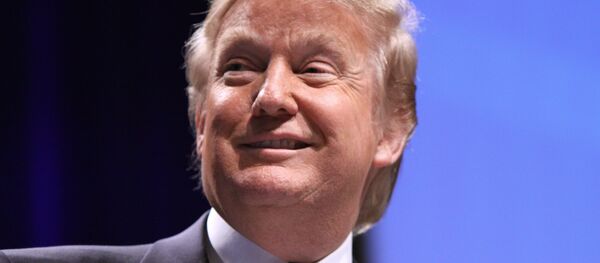 5 December 2016, 10:23 GMT
She also noted ongoing legal issues among the demonstrators, with about 550 of the so-called Water Protectors facing serious charges including trespassing, disorderly conduct, engaging in a riot, felony endangerment and obstruction of government function. 
In a statement, ETP called the Army Corps' decision a "purely political action," and accused US President Barack Obama of putting off decisive action until he leaves office. In defiance of the ruling, ETP stated that the company is "fully committed to ensuring that this vital project is brought to completion and fully expect to complete construction of the pipeline without any additional rerouting in and around Lake Oahe. Nothing this Administration has done today changes that in any way."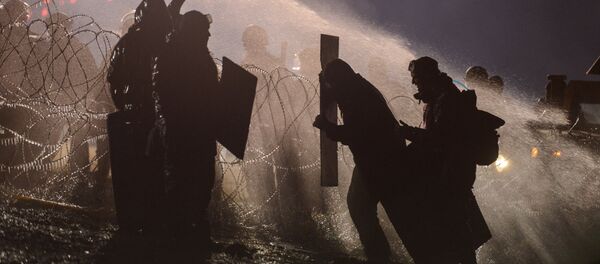 29 November 2016, 19:04 GMT
The Army Corps announced Sunday that it had denied an application for a crucial part of the pipeline, set to run under Lake Oahe. The critical fresh-water reservoir sits behind the Oahe Dam on the Missouri River.
"Although we have had continuing discussion and exchanges of new information with the Standing Rock Sioux and Dakota Access, it's clear that there's more work to do," Army Corps representative Jo-Ellen Darcy said in a statement, "The best way to complete that work responsibly and expeditiously is to explore alternate routes for the pipeline crossing."
As for the Native American Water Protectors and their burgeoning group of supporters at Cannon Ball, North Dakota, many are preparing to stay at camp throughout the hard winter until they are satisfied that the pipeline construction has been permanently rerouted or halted.
Tom Goldtooth, co-founder of Indigenous Environmental Network, said he is not confident that the decision will stand under the Trump administration, remarking, "I think we're going to be in this for the long haul. That's what my fear is."