This drug deaths come on the heels of a mid-November shock, in which Philadelphia's Fox affiliate reported just shy of 50 heroin overdoses in a single day. Those overdoses were in or around the Kensington neighborhood, the same area that the seven deaths on Sunday occurred. Philadelphia is facing the same heroin epidemic that is playing out across the country.
The Philadelphia Department of Public Health issued a report stating that In 2012 drug overdoses outpaced all other forms of drug-and-injury related deaths in the city. The numbers have continued to skyrocket since then, and the overdose rate is now double that of the murder rate. In 2007, the two numbers were nearly equal. The murder rate has only slightly decreased since that time.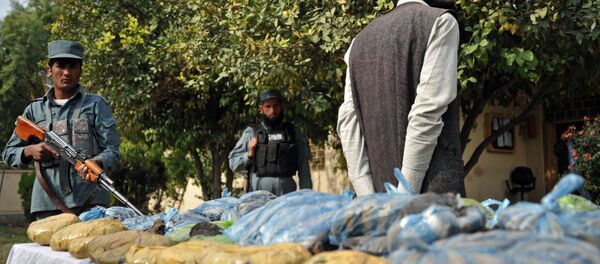 6 September 2016, 14:12 GMT
The deaths point to a broad trend in the US, as heroin, synthetic prescription opioids, and other painkilling drugs continue to gain popularity as recreational drugs in America's cities. The American Society of Addiction Medicine reports that drug overdose is the main cause of accidental death in the United States, with heroin and similar opioids being the primary cause. Prescriptions for painkillers quadrupled between 1999 and 2010, and about 80 percent of heroin users acknowledged prescription painkillers as their gateway drug. 
Heroin is cheaper and easier to acquire than expensive and carefully-monitored prescription opioids, and is far more dangerous. The Drug Enforcement Agency (DEA) reports a near-250 percent increase in heroin-related deaths between 2010-2014. Almost all these additional deaths were in cities in the Northeast and Midwest. The DEA also claim that America's population of heroin addicts has tripled since 2007.
Making matters worse for the people of Philadelphia is the presence of the drug fentanyl. First synthesized in 1960, fentanyl is 100-times more potent than morphine, making it very popular as a surgical anesthetic, under carefully-controlled conditions. However, its potency makes it almost impossible to use safely as a recreational drug. Fentanyl's strength dwarfs that of heroin. Philadelphia's Fox affiliate reported that police believe the deadly heroin may have been cut with fentanyl.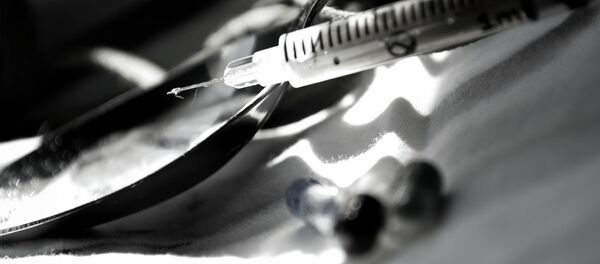 15 August 2016, 18:03 GMT
There is hope for Philadelphia's heroin addicts, however. Police in the City of Brotherly Love have been equipped with NARCAN, an opiate blocker that can save the life of an overdosing person. WPVI-TV reports that 150 lives have been saved by NARCAN shots since the antidote was distributed to Philadelphia police in Spring 2016. NARCAN is also available over the counter. Philadelphia District Attorney Seth Williams claims that there would be many more dead without it.