WASHINGTON (Sputnik) – According to McCain, it is foolish for US political leaders to try to return the country to isolationist policies at a time of ever-changing globalization. Instead, he asserted, the incoming Trump administration should focus on improving trade relations with Asia that would increase American prosperity.
"Asian countries will gravitate towards China if US influence is perceived as declining," McCain wrote in an opinion article that the Financial Times posted online Tuesday. "Rumours of the next administration's intention to reduce the US military presence in Asia are shaping that perception, too, to China's advantage."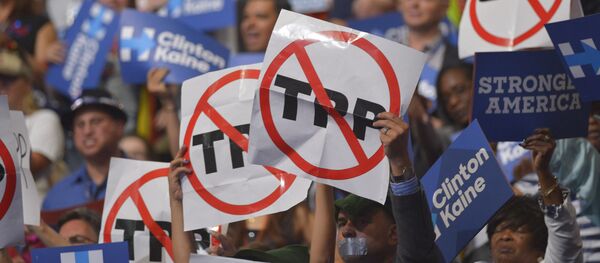 2 December 2016, 08:35 GMT
The Republican senator, who ran for president in 2008 against eventual winner Barack Obama, explained that along with its economic benefits, the 12-nation Trans-Pacific Partnership would be the linchpin for increased US power in the region.
Trump was highly critical during the 2016 campaign of the Trans-Pacific Partnership as well as free-trade agreements already enacted by the United States. The Obama administration has committed to getting the deal signed before he leaves office in January.