MOSCOW (Sputnik) — The parties are expected to discuss the ways of implementation of UNSC resolutions on DPRK, the Yonhap news agency reported.
"We are planning policy consultation meetings to tune the ways to deal with North Korea's fifth nuclear test and comprehensively discuss how to implement UNSC resolutions," Minister Yun Byung-se told Yonhap in Vienna.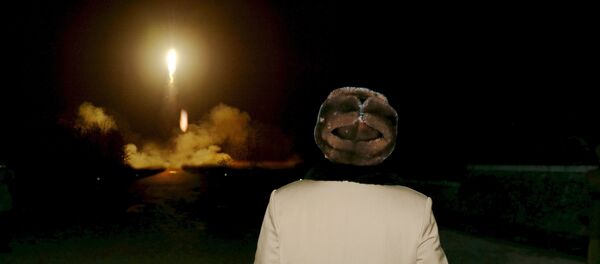 3 December 2016, 16:12 GMT
The minister said he expected the administration of US-President-elect Donald Trump to act even more decisively on Pyongyang than his predecessor Barack Obama. "In some aspects, (Trump's North Korea policy) is stronger than the Obama administration," he was quoted as saying.
The United States and South Korea will coordinate their policies on Pyongyang at a separate meeting of their top nuclear negotiators on December 13, the Korean outlet said.
The UN Security Council unanimously adopted a resolution last month, condemning the nuclear test that North Korea conducted on September 9 and prohibiting UN member states from buying a number of North Korean exports, including coal and several metals.