Four prime contractors received the order for two additional regiments, containing 18 launchers each: Tata Power SED and Larsen & Toubro (L&T) from the private sector, and state-owned companies Ordnance Factory Board (OFB) and Bharat Earth Movers Limited (BEML).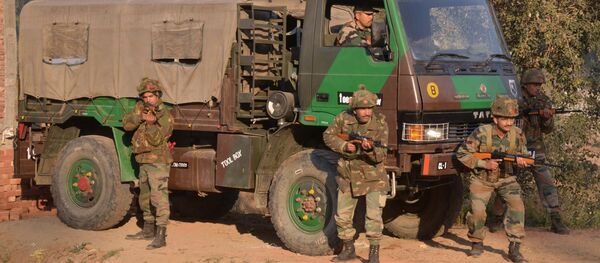 29 November 2016, 07:06 GMT
OGB will contribute an unspecified number of rockets, and a number of different vehicles for the rocket launchers will be supplied by BEML, with Tata Power and L&T providing the launcher systems.
The Pinanka-1 will replace the Indian Army's Soviet-era regiment of Russian-made Grad BM-21 MBRL systems. The new system will have a 40 kilometer (nearly 25 mile) range. New Dehli is awaiting the arrival of the Pinaka-2, which will feature an increased range of up to 60 kilometers. Though Pinaka-II was successfully test-fired at the Pokhran field firing range in May 2015, the development schedule for that project is unclear.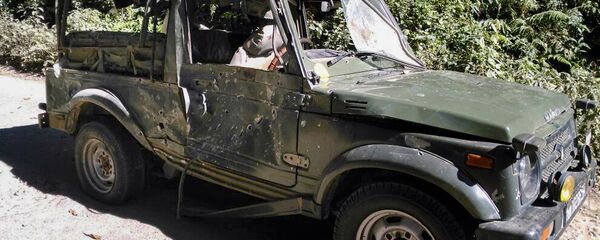 19 November 2016, 09:49 GMT
The Times of India quoted DRDO officials at the time saying, "High operational mobility, flexibility and accuracy are the major characteristics which give the weapon an edge in the modern artillery warfare for the Indian armed forces," adding that the launcher's "quick reaction time gives an edge to the army during low-intensity warlike situations. The system's capability to incorporate several types of warheads makes it deadly for enemy."
Retired Army official and defense analyst Rahul Bhonsle told Defense News, "Serious shortcomings have been noticed in the Pinaka-1 rockets as in a recent exercise; reports of the rockets exploding midair and at the firing port have been received. This indicates that the explosive used in the rockets may have been defective." He added, "This will put a question mark on the further production and induction unless the defects are overcome."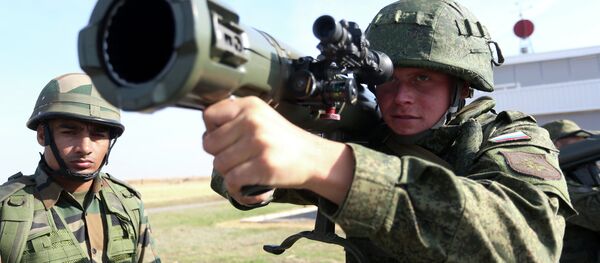 22 October 2015, 09:34 GMT
New Dehli's Army is pleased with the rocket launchers, according to an unnamed MoD official, but "that is not to say that the system is perfect, it is on the path of evolving to a better system, and for the moment, the present versions are acceptable. Room for improvement, however, exists," he said.
Bhupinder Yadav, another defense analyst and retired military official, said that technical issues persist with the homemade weapons. He explained that, "The production of Pinaka-1 rockets is on hold after some quality-related issues, mainly relating to OFB produced propellant such as short ranges, residues after firings and accidents relating to burst in launchers, etc," and that, "The supplies of fuses and its quality assurances is also an issue."