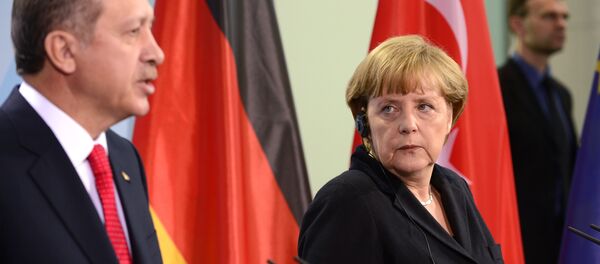 30 November 2016, 18:20 GMT
In an interview with
Sputnik Turkiye
, Ahmet Aydin, deputy speaker of the Turkish Parliament and a member of the ruling Justice and Development Party (AKP), commented on the results of the sessions and Turkey's relations with Asia and the European Union.
The Asian Parliamentary Assembly comprises 42 member states and 26 observers. According to Aydin, the APA is one of the most important international organizations.
"Territories spanning from China to India, from Russia to Iran, from Pakistan to Malaysia and Indonesia are the most populated in the world. Over 65 percent of the global population lives in the Asian region. The most important players here are China and Russia," the lawmaker said.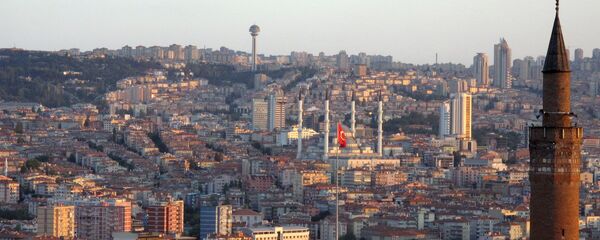 22 November 2016, 09:59 GMT
According to him, the region is currently demonstrating solid economic growth.
He added that the global center of power is now shifting towards the Asian region.
"Asia is becoming the global center of power. There is an energy corridor and the Silk Road transportation route. Soon, Turkey will complete construction of a railroad connecting Europe with Asia. Trade ties are well-developed in this region. Such countries like India and China are actively developing industrial manufacturing and the IT sector," Aydin said.
He underscored that Asian countries see Turkey as a good and reliable partner and Ankara should focus its efforts to establish cooperation with the region.
"I think that Turkey should not ignore the Asian region. In the context of a new world order, new balances of power are emerging in the region. The Asian market is turning into a global center of economic and commercial development," he pointed out.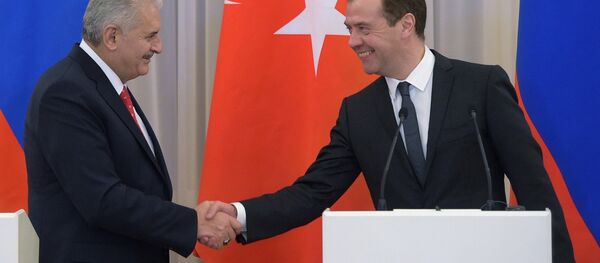 6 December 2016, 14:19 GMT
During the 9th plenary session of the assembly, Turkey for the first time was chosen to chair the organization.
"In the next two years, Turkey will host two sessions of the assembly. I think during this period a lot of important events will take place," Aydin said.
What is more, during the recent session of the APA, the movement led by Turkish preacher Fethullah Gulen was designated as a terrorist group by 42 members of the assembly.
Turkey labelled the movement as a terrorists group in December 2015, under the name Gulenist Terror Organization (FETO).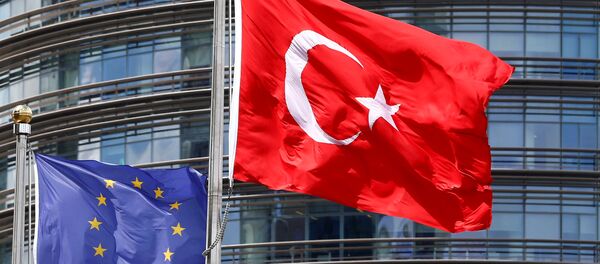 8 December 2016, 00:35 GMT
"During the session, FETO was designated as a terrorist group, and all participants expressed support for Turkey in the fight against the terrorists. This decision was fixed in the final delegation. This is a very important step," he said.
The lawmaker also commented on EU-Turkey ties which are currently troubled by deepening tensions.
Aydin underscored that Ankara will further protect its national interests in relations with Brussels.
"We applied for joining the European Union earlier than many of the current country members. Despite the fact that Turkey has fulfilled the Copenhagen democratic criteria and the Maastricht economic criteria, Brussels continues to use different pretexts to delay the accession process," he noted.