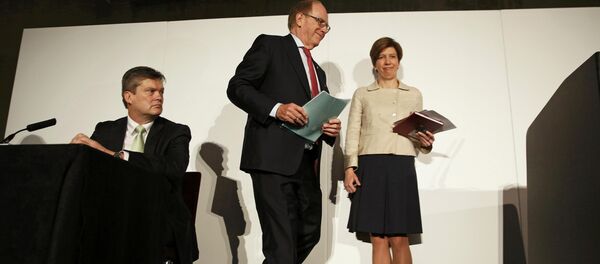 9 December 2016, 11:15 GMT
MOSCOW (Sputnik) — Earlier in the day, McLaren presented the
second part of his report
in London. In the first part, presented in July, the law professor accused Russia of running a state-wide doping program.
President of the Russian Cross-Country Ski Association Yelena Vaelbe, who is a three-time Olympic champion, told R-Sport that the only thing the Canadian expert had achieved was a waste of money.
"I think that everyone has understood that the man has nothing [to present to prove accusations]. Neither the man has nor anyone else has. [Everyone has understood] that they can spend money very well," Vaelbe said, adding that the Russian Investigative Committee was also carrying out the investigation.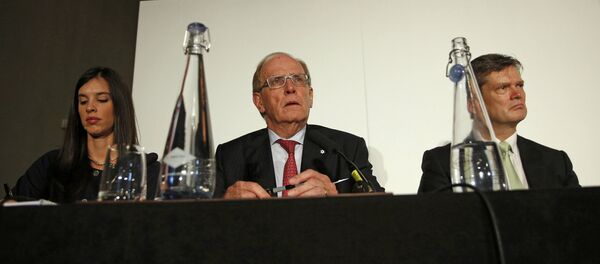 9 December 2016, 13:30 GMT
She added that the athletes from the ski association had not used any doping and any violations of the doping regulations could be found in their probes only if former director of Russia's Moscow anti-doping laboratory Grigory Rodchenkov, whose testimony had been used in McLaren's report, had done something to the probes.
Former coach of Russian women's hockey team Mikhail Chekanov said that without specific names in the report, McLaren's findings were no more than allegations and unfounded accusations.
"Until there are no specific surnames, everything [collected in the report] is just unfounded accusations without any evidence. As soon as there are evidences, precedents, we will deal with the situation, will find out the details," Chekanov told R-Sport.

9 December 2016, 13:50 GMT
The ex-coach added that during the Olympic Games, the team had been doping-tested every day and after every match.
Speaking about McLaren's statements on alleged violations of doping regulations during the 2013 Summer Universiade in Russia's city of Kazan made during the Friday presentation, President of the International University Sports Federation (FISU) Oleg Matytsin said that the report had not mentioned any surnames and thus was nothing more than an opinion.
"As soon as there is relevant information, then we will articulate our response. Right now they [the accusations] is nothing more than just an opinion. There are no specifics. I think that it is the only right stance. Right now it is just an opinion, just as it has been in the first report," Matytsin told R-Sport.
The official added that they had sent several requests to the World Anti-Doping Agency (WADA) in order to clarify the situation, however the anti-doping body had not sent any specific information in response.