"My film really is a warning. It's not saying China and the US are about to go war, but it is saying that there is a great landscape of potential mistakes and accidents." Pilger said, "The US Navy is provocatively sailing missile destroyers straight through the Spratly Islands in order to provoke China. Chinese fighter planes have scrambled in response. There are many of these incidents that are happening that don't suggest that war is about to break out, but there is a great risk here." 
Pilger noted that his interest in the Asia-Pacific region was heightened in 2009 when then-Secretary of State Hillary Clinton declared the South China Sea a national-security issue for the US, visiting the Philippines to convince then-President Benigno Aquino III to reinstall American military bases which had been removed in the 1990's, following popular national sentiment.
The filmmaker suggested that "China is encircled, almost by a great strategic noose of bases,"
and that, "Okinawa is almost one big US base and only about 500 miles from China. A new base is being built on Jeju Island for the Aegis missile destroyer which are aimed at China's defenses and in the Korea mainland the THAAD missile system is being installed ostensibly aimed at North Korea, but aimed at China."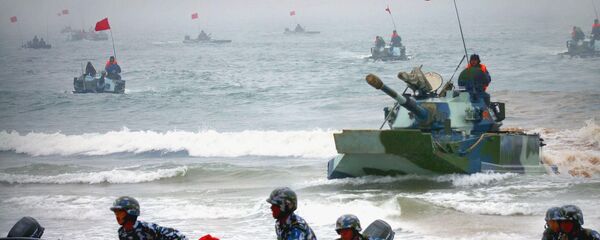 Loud & Clear host Brian Becker noted that China expressed dismay after Trump spoke with Taiwanese President Tsai Ing-wen, a diplomatic overture that has not happened since Washington, at the behest of Beijing, broke diplomatic ties with Taipei in the late 1970's.
Becker said, "While Trump is noted as a reckless figure or trying to upset the international applecart, that applecart was really upset by the Asia pivot…The plans are by 2020 to have 60 percent of the US Naval assets and Air Force assets in the Pacific region."
The Loud & Clear host pointed out that the Obama administration and the Clinton-led US State Department encouraged Manila in 2013 to bring arbitration against China for their claims in the South China Sea, a move that angered Beijing.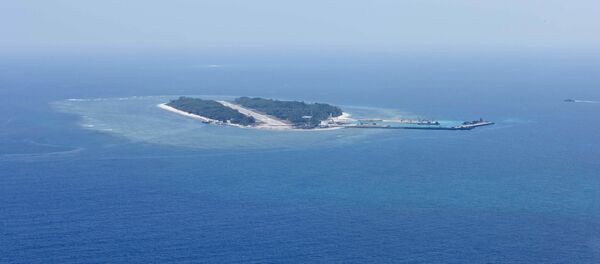 17 November 2016, 00:21 GMT
Pilger replied, "The problem with the idea of Trump, let alone Trump the man, is that everything can be blamed on Trump, like everything is blamed on Putin. During the Cold War everything was blamed on [then-Chinese Chairman] Mao. 'The demon' is a great Western invention. Once we have a couple of demons, we can blame everything on them, including the weather, climate change, everything."
He offered, "It's a very provocative and risky game he's playing. Undoubtedly trying to backfoot the Chinese because he wants a new trade deal with them. He's crying foul in a game that was really invented by the United States."