In her first public speech since conceding the election, Clinton denounced "fake news," stressing that it is a "danger that must be addressed and addressed quickly."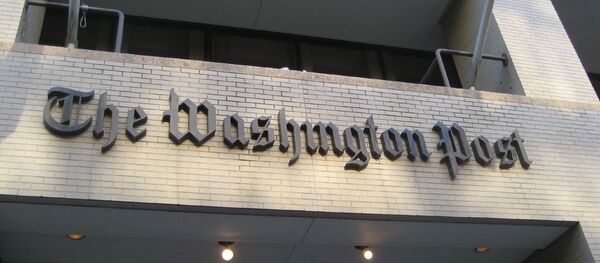 7 December 2016, 23:49 GMT
"It's imperative that leaders in both the private sector and the public sector step up to protect our democracy and innocent lives," Clinton stressed, referring to an incident that took place last weekend after a man opened fire in a Washington, DC pizzeria after reading an internet story about an alleged child sex slavery ring known as Pizzagate.
Clinton praised government and business leaders for the steps that are already being taken, including legislation being worked on by the US Congress, and efforts by Silicon Valley "to grapple with the challenge and threat [posed by] fake news."
Clinton's address was met with heavy criticism by everyone from freedom of speech activists to independent journalists to ordinary internet users, who lashed out against Clinton and the mainstream media's coverage of her speech.
​Speaking to Radio Sputnik, independent journalist and political writer Gearoid O Colmain said that he was concerned that Clinton's speech factually amounted to a rallying call for elites aimed at silencing alternative media on the internet.
"The liberal elite who have lost the election, and are now attempting to censor the internet – this is really what it is," O Colmain said. "What the mainstream media are attempting to do really is censor social media. The reason for that is that in recent years, they have been losing ground."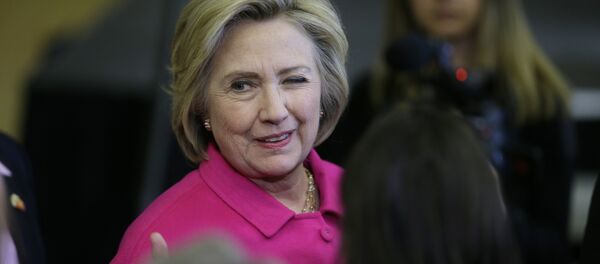 9 December 2016, 18:59 GMT
The journalist noted that in the UK for example, "Iranian television [has been] gaining ground there, Russian television (RT) is now the third major news source for many people in Britain. It's become a major problem. The BBC have asked for extra funding. They simply can't compete with a lot of the independent media and the state media of other countries in various languages."
According to O Colmain, "the reason for that is very simple: the independent media and media that comes from other countries, particularly rivals like Russia and Iran, don't have to lie. They just analyze the information." The fundamental issue, in the journalist's view, is that "you can't really defeat truth. In order to make lies work, you have to invest billions and billions, to make it very sophisticated. But generally, it's very hard to win an information war if you're the liar. This is a big problem for the West. You can see through the lies very easily."
Therefore, he noted, "what the Clinton faction of the US elite, and the media of course as well, are trying to do is to create a consensus that the internet needs to be censored. Basically what that would mean is that articles published which have certain references that threaten the elites' interests will be censored through algorithms of Facebook, but also independent media."
​"This is something that's happening in France as well," the journalist noted. "The French government has a webpage about conspiracy theories. They have set up institutes – actual [schools] that teach people how not to be a conspiracy theorist. It's kind of crazy. It's like anybody who questions anything is going to be sent to a reeducation camp. That's kind of the direction we're going in."
Reiterating that Clinton's speech is part of a concerted effort by segments of the elite to attack independent media, O Colmain emphasized that "ultimately, what elected Trump in the United States was the independent-minded people who were sick and tired of the liberal establishment. Many people who voted for Trump were people who had voted for Obama. A lot of them were quite well-educated. The media is trying to mock the Trump voters, but I think the big problem for the establishment is that they were beaten in this case, and now this is an attempt to gain the upper ground again, through creating a consensus around censorship."