The Washington Post story claiming the CIA has determined that Russia interfered in the US election to help him to victory is "ridiculous," Trump said.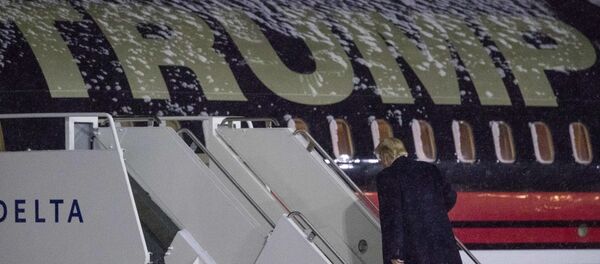 11 December 2016, 18:52 GMT
"I think it's ridiculous. I think it's just another excuse. I don't believe it," the president-elect told Chris Wallace of Fox News in an interview that aired December 11.
The Washington Post reported December 9 that a CIA assessment had found that Russia intervened in the US election through hacking political party documents and Democratic rival Hillary Clinton campaign staff, among other measures. The report relies on statements by anonymous intelligence officials.
Trump called it just "another excuse" from Democrats for losing the Electoral College in the US presidential election. (Clinton looks to have won the popular vote by several million votes.)
Trump suggested that the CIA itself hasn't actually said the election was affected. (The Post story mentioned some disagreement within the intelligence community about the report's conclusions, and several important unanswered questions.)
"If you look at the story and you take a look at what they said, there's great confusion. Nobody really knows," Trump said.
"And hacking is very interesting. Once they hack, if you don't catch them in the act you're not going to catch them. They have no idea if it's Russia or China or somebody. It could be somebody sitting in a bed some place. I mean, they have no idea."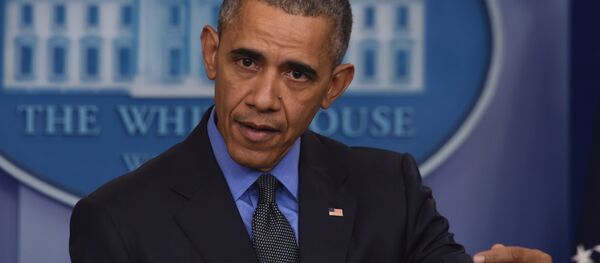 9 December 2016, 16:16 GMT
Rather, the president-elect suggested, the report has been publicized by the Democrats. "I think the Democrats are putting it out because they suffered one of the greatest defeats in the history of politics in this country."
"It's ridiculous," he repeated. The intelligence community is "fighting among themselves," he pointed it out.
Asked about President Barack Obama's order for a full review of Russia's involvement, Trump said, "I think President Obama's been terrific; he's been very respectful of the process…. I don't want anyone hacking us. And I'm not only talking about countries, I'm talking about anyone, period."
In a press conference during the campaign in July, Trump caused a scandal by saying, "Russia, if you're listening, I hope you're able to find the 30,000 emails that are missing" from the ones Clinton turned over to the State Department as part of a probe into her use of a private email server. Minutes later, Pence said Russia should be held accountable if it was found to be behind the Democratic Party hack.
Trump's incoming Chief of Staff Reince Priebus also called the idea that Russia directed the course of the election "an insane analysis" on ABC's this week.
"The Russians didn't tell Hillary Clinton to ignore Wisconsin and Michigan, OK? I mean… this is an insane analysis. She lost the election because her ideas were bad. She didn't fit the electorate. She ignored states that she shouldn't have and Donald Trump was the change agent, OK? So this is all very interesting, but Donald Trump won in an electoral landslide that had nothing to do with the Russians. Or whoever else," he said.
Meanwhile, Republican Senator John McCain, himself a former presidential candidate, joined the chorus of voices saying Russia obviously tried to manipulate the election and calling for an investigation.
"They did hack into this campaign,' he said on CBS's Face The Nation.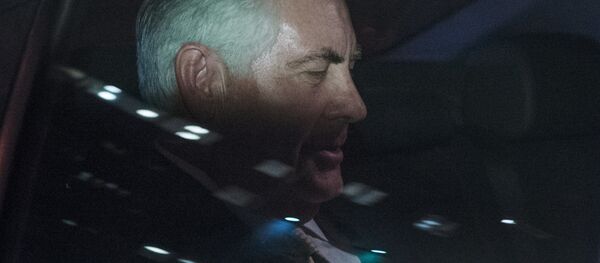 11 December 2016, 15:11 GMT
"[I]t's clear the Russian's interfered. Whether they intended to interfere to the degree that they were trying to elect a certain candidate, I think that's a subject for investigation."
The Senator said he would have a subcommittee on the US Armed Services Committee begin looking into cyber attacks, particularly by Russia.
In a statement December 11, McCain, Republican Senator Lindsey Graham, incoming Democratic leader Chuck Schumer and Democratic Senator Jack Reed urged their parties to work together to devise "comprehensive solutions to deter and defend against further cyberattacks."
"For years, foreign adversaries have directed cyberattacks at America's physical, economic, and military infrastructure, while stealing our intellectual property. Now our democratic institutions have been targeted. Recent reports of Russian interference in our election should alarm every American," the statement read.
Though Congress has worked to address cybersecurity issues, "more must be done," they said. "While protecting classified material, we have an obligation to inform the public about recent cyberattacks that have cut to the heart of our free society. Democrats and Republicans must work together… to examine these recent incidents thoroughly and devise comprehensive solutions to deter and defend against further cyberattacks."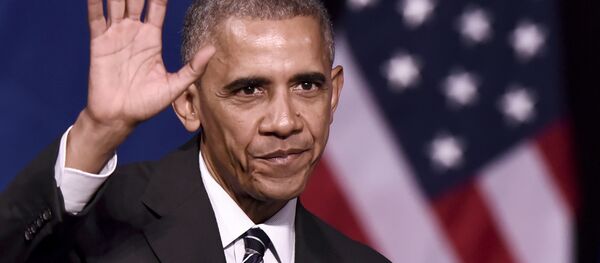 9 December 2016, 19:46 GMT
They also cautioned against allowing cybersecurity to become a partisan issue. "We are committed to working in this bipartisan manner, and we will seek to unify our colleagues around the goal of investigating and stopping the grave threats that cyberattacks conducted by foreign governments pose to our national security."
Director of National Intelligence James Clapper told the House Intelligence Committee last month about allegations that Russia was the source for documents WikiLeaks acquired, "As far as the WikiLeaks connection, the evidence there is not as strong and we don't have good insight into the sequencing of the releases or when the data may have been provided. We don't have as good insight into that."