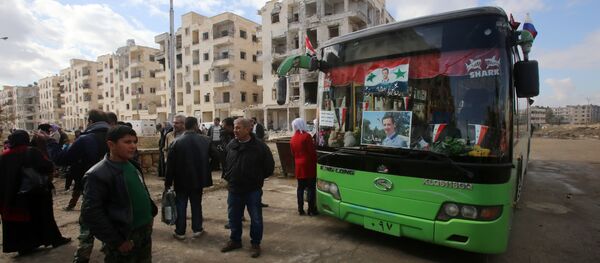 10 December 2016, 09:43 GMT
MOSCOW (Sputnik) — The United States and Russia agreed on Sunday to open up evacuation routes for civilians and lightly-armed militants in eastern Aleppo, according to a text of the proposal seen by US media.
The agreement will be implemented within 48 hours, the Reuters news agency said. It cited an opposition official who said rebels still had to respond to the proposal. The Syrian government is to guarantee a safe exit.
If implemented, the deal will have militants from the Nusra Front terror group (outlawed in Russia) brought to the Idlib province. Other rebels will be free to go elsewhere as long as they leave heavy weapons behind.