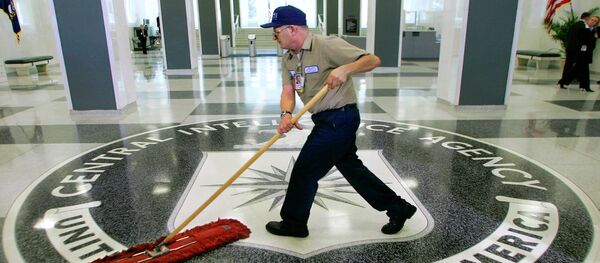 12 December 2016, 06:38 GMT
Normally a
hawk on Russia
, Bolton's demand that intelligence agencies should provide the public with proof before accusing Moscow of involvement in the hacks has left commentators scratching their heads about whether the arch neo-con has had a change of heart, now that he's being considered for President-elect Trump's cabinet.
Speaking to Fox News anchor Eric Shawn on Sunday, Bolton was asked about the implications of comments by CIA officials that they had confirmed that Russia was behind the hacking of the servers and email accounts of Democratic and Republican officials in the run-up to last month's election.
Bolton's response was unexpected. "I think it is important to determine the facts first," the Bush-era diplomat said. "According to the media, as recently as this morning, the FBI has one view, the CIA has a different view, and out here in the public we have no idea what the underlying facts are," he added.
Noting that Russia would face "very grave consequences" if it were proven that they were behind the hack, Bolton stressed that first "we have to know the facts here," adding that "it's not at all clear to me, just viewing this from the outside, that this hacking into the DNC and the RNC computers was not a false flag operation."
"Let's remember what FBI director James Comey said [when] dealing with Hillary Clinton's home-brew server," Bolton noted. "He said we found no direct evidence of foreign intelligence service penetration, but given the nature of this, we didn't expect to."
In other words, he added, "a really sophisticated foreign intelligence service" like Russia's "would not leave any cyber fingerprints. And yet people say that they did leave cyber fingerprints in the hacks regarding our election. So the question that has to be asked is: Why did the Russians run their smart intelligence service against Hillary's server, and their dumb intelligence service against the election?"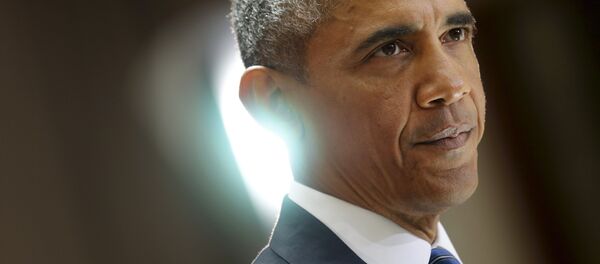 12 December 2016, 10:39 GMT
Bolton's interviewer interjected, saying that calling the hack a possible false flag was a very serious charge, and "very disturbing as an American." Bolton countered, saying that "we just don't know. But I believe that intelligence has been politicized in the Obama administration to a very significant degree."
Accordingly, Bolton noted that given that foreign interference in the US election process could be seen as something akin to an act of war, "the notion of some kind of independent investigation becomes extremely important."
Bolton stressed that "we would want to know who else might want to influence the election, and why they would leave fingerprints that point to the Russians. That's why I say: until we know more about how the intelligence community came to this conclusion, we don't know whether it's Russian-inspired, or a false flag."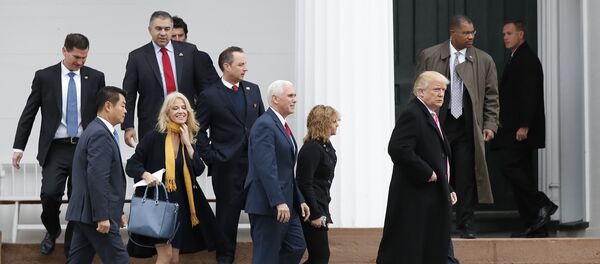 11 December 2016, 19:11 GMT
Closer toward the end of the interview, Bolton's true attitudes toward Russia shone through. The former diplomat noted that "If it were true, and I believe the Russians have both the capability and the intention of doing [the hacking] – I'm not by any means trying to exonerate them. But if you say they've done that, let me be very clear – either in the cyber world or elsewhere, we should retaliate. It is unacceptable for the American Constitution to be assaulted by foreigners in that way. So it is absolutely critical that we get the facts right on this, and I don't think we have anywhere enough in the public domain to know what the facts are."
Finally, with regard to President Obama's announcement of a formal election hacking review, which the president expects to be finished before he leaves office on January 20, Bolton said that that investigation's time limit makes him "very nervous."
"I think the burden, for well or ill, is going to fall on Mike Pompeo, who has been named as President-elect Trump's CIA director," Bolton said. "I think he's trusted by Republicans and Democrats alike. He doesn't bring any baggage to this. He's coming in as a new official at the CIA. I'd look to him to head up an investigation across the entire intelligence community."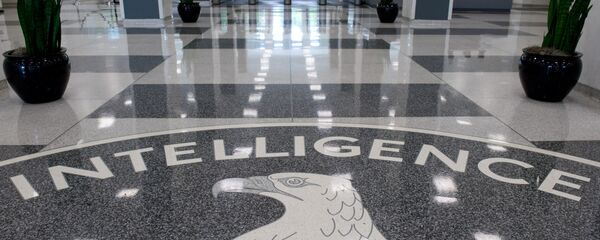 11 December 2016, 22:51 GMT
Political observers in the US and elsewhere believe that Bolton's unexpected remarks may have something to do with speculation that he may be named Undersecretary of State. On Saturday, unnamed sources in the Trump transition team told NBC News that ExxonMobil CEO
Rex Tillerson
would be the President-elect's pick for the top diplomatic post, with Bolton proposed as Tillerson's deputy.
Tillerson is thought to want to normalize relations with Russia. Accordingly, Bolton's Fox News appearance and lack of anti-Russian outbursts may be connected with a desire to remain on good terms with the President-elect before he formally announces his State Department appointments. Trump himself has repeatedly said that it "would be wonderful" to establish good relations with Russia, and to cooperate on global problems of joint interest, such as global terrorism.