Speaking to Fox News anchor Chris Wallace on Sunday, Trump said that he didn't know "why we have to be bound by the One China policy unless we make a deal with China having to do with other things, including trade." 
"I don't want China dictating to me," Trump added, addressing a formal note of protest Beijing had filed over his telephone call with Taiwanese President Tsai In-wen earlier this month. That brief conversation, initiated by the Taiwanese side, involved Tsai congratulating Trump on his election victory.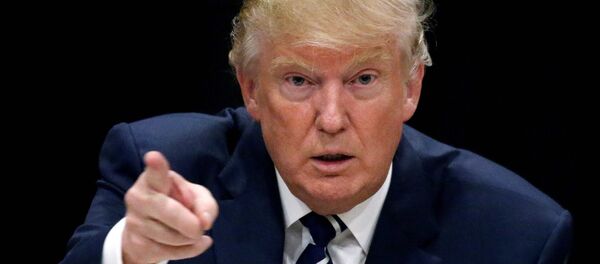 11 December 2016, 16:34 GMT
But the phone call also broke with four decades of US policy, in which the US acknowledged that there is only one state called China, in spite of the existence of two governments making such a claim — the People's Republic of China and the Republic of China (Taiwan).
On Monday, the Global Times, a daily newspaper affiliated with the People's Daily – which is in turn affiliated with the country's ruling Communist Party, issued a blistering reply to Trump, stressing that "in response to Trump's provocations, Beijing could offer support, even military assistance, to US foes."
The paper's unsigned editorial noted this would be done "if Trump gave up the One China policy, publically supported Taiwan independence and wantonly sold weapons to Taiwan." Global Times emphasized that such a move would indicate "China would have no grounds to partner with Washington on international affairs and contain forces hostile to the US."
Stepping up a notch, the paper even suggested that the abandonment of the One China could result in military conflict. China "would introduce a series of new Taiwan policies, and may not prioritize peaceful reunification over a military takeover if Trump insisted on his provocations." The paper warned that "nothing is impossible if the Trump administration goes too far."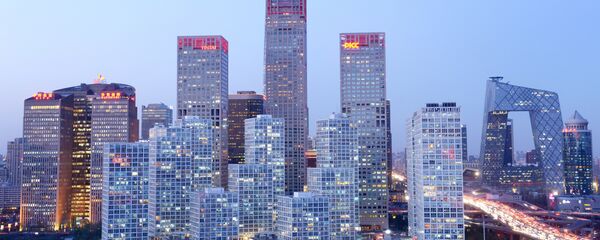 10 December 2016, 15:03 GMT
Global Times chalked down Trump's "commercial thinking," and trying to drive a hard bargain with Beijing to "naivety for diplomacy." The paper also noted that "Trump is naïve to think he can use the One China policy as a bargaining chip to win economic benefits from China." 
Suggesting that the reality was that Trump probably "may not have put too much thought" into his comments, Global Times proposed that Trump "needs to learn to handle foreign affairs modestly, especially in the China-US relationship. More importantly, a hard struggle against Trump is needed to let him know that China and other world powers cannot be easily taken advantage of."
Backtracking, the paper noted that Trump "is no geopolitical maniac, but just has little experience in diplomacy. He doesn't understand how dangerous it can be when he involves the US in such an explosive game. After all, this requires some personal experience."
Ultimately, suggesting that Beijing must now wait to see what happens after Trump is sworn in, Global Times noted that China "needs to be fully armed and prepared to take a Sino-US rollercoaster relationship together with Trump. And many others in the world will probably also need to fasten their seatbelts."