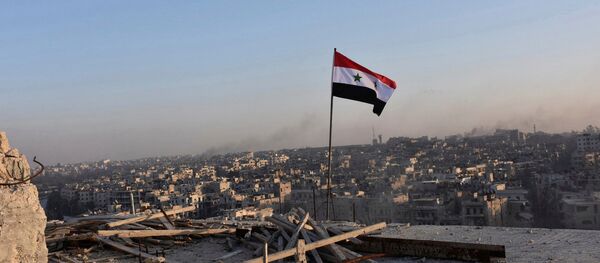 13 December 2016, 21:08 GMT
ANKARA (Sputnik) — Turkey will construct a tent camp to accommodate 80,000 refugees from Syrian Aleppo, which has been nearly completely liberated by the government forces from militants, Turkish Deputy Prime Minister Mehmet Simsek said Tuesday.
"Turkey, the world's largest refugee hosting country, is to set up a tent city to accommodate up to 80,000 Syrian refugees fleeing #Aleppo," Simsek wrote on his Twitter page.
In the last few months, Aleppo has become an important battleground in Syria, engulfed by a conflict between government forces and a number of opposition and extremist groups. Over the past three weeks, the Syrian army and militias have freed more than 98 percent of the territory of eastern Aleppo.