Earlier, the Central Intelligence Agency claimed that Russia interfered in the US election to help President-elect Donald Trump win, including by means of conducting cyberattacks.
"The debate over the CIA theory is similar to the one around Ukraine: a certain position often depends on whether one feels closer to Russia or the US. It is right to distrust the CIA because it has not produced any single piece of evidence. The explosive climate, in which Trump has become US President, has not been created by the Russians, but rather by cynical American politicians and businessmen," the article said.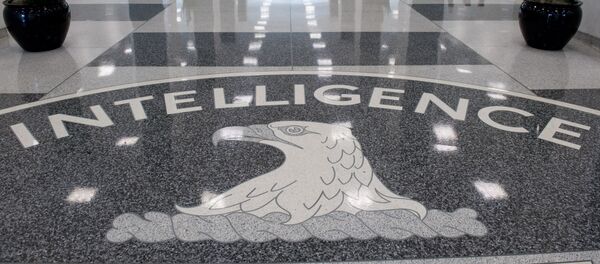 13 December 2016, 18:59 GMT
In particular, the US officials stated that Russian-sponsored hackers had interfered in the US presidential election in favor of Trump over his Democrat rival Hillary Clinton. The alleged modus operandi to sway the election was the leaking of private emails to whistleblower site Wikileaks which implicated Clinton in big business corruption and fomenting foreign wars, among other scandals.
The Russian Foreign Ministry has denied any interference in the US election and called such accusations absurd and unfounded. Wikileaks also denied the allegations, with Former UK diplomat Craig Murray, a close associate of Wikileaks founder Julian Assange, telling Radio Sputnik that the claim is a spurious attempt to undermine the legitimacy of the President-elect.
For its turn, the newspaper views statements about the "vulnerability" of the American authorities to cyberattacks as ridiculous and doubts that the US government is unable to give an adequate response to hacking attempts.
Moreover, the author recalled lessons of the past, and namely the second Gulf War, when US intelligence agencies willingly shared their unfounded assumptions about the existence of Saddam Hussein's weapons of mass destruction, which fueled the war in the Middle East and destroyed the whole country.
"Lessons from the US war against Saddam Hussein in Iraq show: even western intelligence services are now and then dishonest, inefficient or politically controlled — sometimes all this at the same time," the author concluded.
Never miss a story again — sign up to our Telegram channel and we'll keep you up to speed!