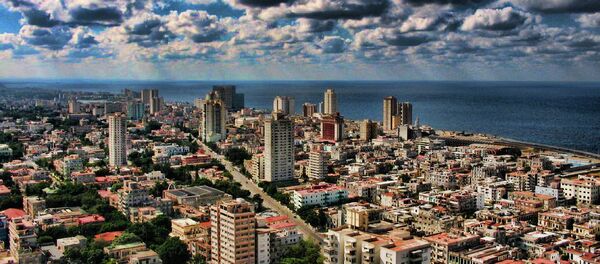 8 December 2016, 23:54 GMT
MOSCOW (Sputnik) — Earlier this month, Russian Deputy Prime Minister Dmitry Rogozin
announced
that Russia was ready to build up political dialogue, establish and strengthen cooperation with Cuba in economic, humanitarian and cultural spheres.
"A deal between the Russian Federation and the Republic of Cuba on exchange of people sentenced to imprisonment for serving punishment was signed the previous day in Havana. From Russia's side the document was signed by Russian Minister of Justice Aleksander Konovalov," the source said.
He noted that the agreement determines conditions and an order of the exchange.
"The document can become the basis for potential wider collaboration between the states in the field of executing custodial sentences," the source continued.