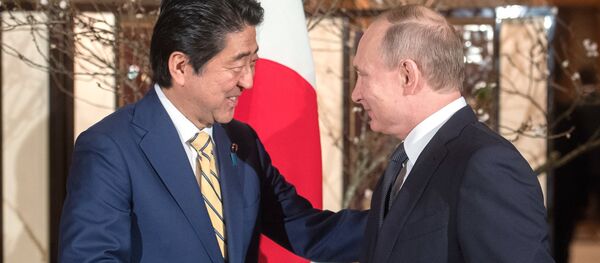 15 December 2016, 13:21 GMT
TOKYO (Sputnik) — Earlier in the day, Putin and Abe held a meeting in the Japanese town of Nagato during the two-day visit of the Russian leader to the Asian nation.
"I have given him letters from former residents of the islands. One letter is in Russian and President Putin has read it immediately," Abe said, as quoted by the NHK broadcaster.
The Russian-Japanese relations are tainted by the territorial dispute between the two countries. Japan lays claims to the islands of Kunashir, Shikotan, Habomai and Iturup, which Russia calls the Southern Kurils and Japan the Northern Territories. The territorial dispute has led to the situation that Moscow and Tokyo have never signed a permanent peace treaty after World War II.